10.25.12
Gemini version available ♊︎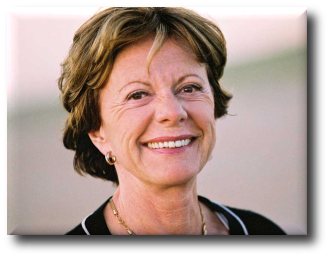 Someone will be laughing and it's not Steve Ballmer
Summary: The illegal monopoly that has caused billions in losses to the European economy is expected to pay a hefty fine for repeatedly violating the law
THE whole "Browsers Choice" drama, perhaps a euphemism for "correcting what was caused by Microsoft crime", is back in the news as a multi-billion-dollar fine is expected:
The complaint stems from how Microsoft has been implementing browser choice since it was first investigated over the issue years ago. The two sides reached a settlement in 2009 that detailed how Microsoft needed to offer users a clear alternative to Internet Explorer as the default internet browser when using the Windows platform in the future. At the time, Microsoft also got fined over $2 billion for past violations.

But in June of this year, it emerged that Microsoft had in fact violated the agreement: a version of Windows 7 that was distributed and activated 28 million times failed to offer users alternatives to IE.

Microsoft acknowledged the error when it first emerged, admitting that it had "fallen short" of expectations and that it had "deep regret" over the mistake. But at the time, Joaquin Almunia, the current European Competition Commissioner, said: "We take compliance with our [original antitrust] decision very seriously. If the infringement is confirmed, there will be sanctions."
Here is another report and the statement from the Commission:
The European Commission has informed Microsoft of its preliminary view that Microsoft has failed to comply with its commitments to offer users a choice screen enabling them to easily choose their preferred web browser. In 2009, the Commission had made these commitments legally binding on Microsoft (see IP/09/1941). The sending of a statement of objections does not prejudge the final outcome of the investigation.
To more adequately frame this, within context, see old posts such as:
Microsoft is inherently against the rule of law. Just watch its racketeering campaigns.
As some people correctly point out, at this stage Microsoft should just be banned (not that this will happen, for political reasons). Moreover, Microsoft uses its lobbyists and boosters to spin or distort the story. This is why we write about the subject so often. We must counter the emittance of bogus arguments. Those that can be passes without comments we put in our daily links.
Some might foolishly argue that a decline in Internet Explorer usage helps support notions such as self-regulating markets. Some might go further, as far as claiming that it counters need for federal intervention. Given the circumstances, this is akin to arguing that serial killers should not be hunted by the police because an angry family member of a victim might avenge by killing the killer. █
Permalink
Send this to a friend