10.29.12
Gemini version available ♊︎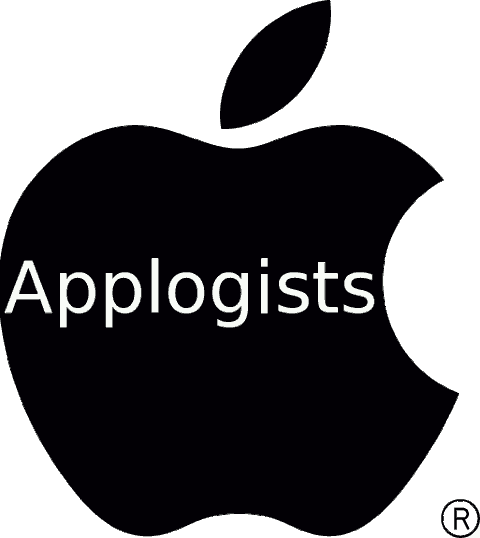 Summary: Apple gets yet more flak for retracting none of the FUD it spreads against Linux-based and Open Source rivals
Apple refuses to issue a real apology for lying about Android devices [1, 2]. Humility is a weakness — not a merit — at Apple. Apology is only Apple mythology. The company continues to be criticised for this. See the following:
For a company (and whose website) known for simplicity and brevity, the notice is surprisingly cluttered.

That Apple statement is something of a masterpiece actually. Absolutely true in each and every word and sentence and rather misleading as a whole.

A week after Apple lost an appeal at the U.K. High Court, the iPhone and iPad maker has followed the court's requirement to publish a notice its U.K. home page stating the court's finding that Samsung didn't infringe its patents.

But not in a way that shows any contrition. Instead, Apple used the notice as a new opportunity to make its case against its tablet rival.
What will the British court have to say?
Here in the UK, Dr. Glyn Moody highlights an "excellent historical summary" of what has been happening with software patents in the EU. It comes from a pro-software patents blogs run by lawyers in London, but it is based on Engelfreit's understanding and opens as follows:
Whatever happened to all those unending and vitriolic arguments over patent protection for software in Europe? The following is a special treat for those readers who yearn for those far-off days when anonymous and occasionally even named commentators could hurl abuse at one another, armed mainly with a battery of unsupported assertions, religiously-held beliefs and appeals to self-evident truth. It is a guest post by Arnoud Engelfriet — a man who, by qualification and technical skill — is at least as well qualified…
For Apple to stop hurling abuse at Linux outside the US it is essential that software patents are kept out of Europe (and beyond). It's only the US where Apple is treated favourably.
We are satisfied to see many who cease buying Apple. Voting with one's wallet can be effective. The OSI's president recently dumped his Apple gear as well. Apple is not a friend of FOSS; not even close. █
Permalink
Send this to a friend