11.23.12
Gemini version available ♊︎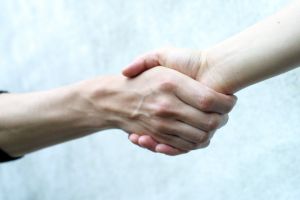 Summary: The largest patent case against Android (bar Oracle) is facing a setback as the judge orders Apple to undo an NDA, contrary to FUD from mobbyists
After some wrong speculations (FUD) about the HTC settlement with Apple we learn about Samsung's attempt to look at the settlement:
There's a hearing suddenly called by the magistrate judge, Hon. Paul Grewal, in the Apple v Samsung post-verdict trial. It's about unsealing the Apple/HTC license agreement mostly — here's Apple's response [PDF] to that motion — but there are other requests to seal various filings and some disputes about things already filed as well. Samsung wants to do more depositions and more briefing in regard to Apple's motion for a judgment as a matter of law, for example. The hearing is set for noon today, and the lawyers can do it by phone. So it's likely going on right now as we speak.

Part of the reason for the hearing, aside from a speedier resolution, is that there is some question about why there is a motion to unseal the HTC agreement.
The liar for hire, Microsoft Florian, is wrong about it, saying it would not be possible while deceiving journalists to have them quote him.
Here is a response to his FUD:
That appears to be incorrect information, judging from the actual stipulation language filed in this US litigation between the parties. What might the explanation be? Maybe what he found is an authentic copy and, not being a lawyer or trained in US law in any way, he just misunderstood it? What else might be inaccurate in the account, then? Maybe it's an earlier draft? Maybe the stipulation is wrong? (I doubt that very much, but I'm listing all the possibilities I can think of.) Maybe I'm misreading something? We'll have to wait and see. Perhaps FOSSPatents can tell the world the source of the version he obtained, so we can get to the bottom of it.

Just trying to keep up with all the misinformation out there. Sooooo much of it. This is why I rarely get a day off and never got to actually retire. The misinformation seems to never quit, and with legal coverage — as opposed to propaganda, headline seeking or covering the Kardashians — accuracy is vital.

My advice is simple: rely on what you find on PACER or on checkable information. If you can't check it yourself, how do you know it's so? That is why I always give you a way to check.

If you wish to check the case, it's docket number 1:11-cv-00785-GMS, the GMS standing for the judge's initials.
Swapnil Bhartiya shows that Samsung succeeded:
Once you reach the peak of a mountain the only way to go is down. And bad news keeps coming for Apple. Samsung has now won a very important motion against the iPad maker which allows Android giant to see the patent agreement Apple recently signed with HTC.

It doesn't mean you me or Samsung executives will get to see these documents. It's highly confidential and its for the eyes of Samsung lawyers only.

Just to refresh your memory, Apple and HTC recently settled all their legal disputes and signed a "broad ten-year licensing agreement". The details of the agreement were confidential.
Here is the original which everyone is citing:
The magistrate judge, the Hon. Paul Grewal, in Apple v. Samsung has ruled after today's emergency hearing, and Samsung's motion to compel Apple to turn over the agreement it just entered into with HTC was granted.

So the media articles that referenced FOSSPatents and wrote that the Samsung motion was mooted because Samsung had agreed to accept a redacted version were flat out wrong on the facts. The motion was not only not mooted, it went to oral argument today, and Samsung won. And that's not all it won.
Samsung also strikes back hard:
What do you do when fate (and the legal system) deals you a cruel hand, and you're seemingly proven an intellectual thief? Do you retreat, accept your defeat and move on, or do you try to strike back with the enemy's own weapons?

That was Samsung's dilemma back in August, after it was found guilty of infringing a number of Apple patents; the decision was easy – strong defense and then deadly counterattack.

We haven't heard much lately about the status of Samsung's defense (i.e. the appeal) in the California trial, but we're getting more info about the counterattack. After last week we've seen the iPhone 5 included in the list of allegedly infringing Apple products, we're now hearing about other devices added to the list.
It sure looks like Apple's patent war on Android is not paying off. █
Permalink
Send this to a friend