03.02.13
Gemini version available ♊︎
The openwashing strategy advances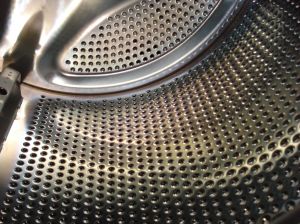 Summary: How Microsoft is characterising as "Open Source" code which is actually an addendum to proprietary systems
Our many articles about Xamarin explained just how close this firm really is to Microsoft. It is simple to show this by following public data on money and employment.
Michael Larabel writes about what is effectively rebranding of MonoDevelop so as to more closely resemble Microsoft (Xamarin is enhancing and openwashing Visual Studio now, whilst also promoting .NET, C#, and so on).
Supporting Linux though isn't a primary goal by Xamarin developers but will continue to be supported. "MonoDevelop will also keep working on Linux. There may be some rough edges with MonoDevelop 4.0 on Linux, since for this release we put our focus on Mac and Windows, since that's what Xamarin's customers use."
Again, GNU and Linux do not matter to the Mono guys. It is the Novell mentality. Proprietary platforms are favoured. Speaking of Novell, its gift for Microsoft, the Hyper-V Trojan inside Linux, advances a bit, allowing Microsoft to better control Linux as a 'slave' in hypervisors.
The bottom line is, a lot of stuff which Microsoft calls "Open Source" is just promotion of proprietary software such as Office, Windows, SQL Server, etc. Ignore misleading Microsoft whitewash such as this piece from Wired which says:
Microsoft is on a mission to make nice with open source software. That's no secret.
No, Microsoft just wants to make open source software a component of proprietary lock-in. There is a PR campaign related to this and we oughtn't be fooled by it. █
"I would love to see all open source innovation happen on top of Windows."
–Steve Ballmer, Microsoft CEO
Permalink
Send this to a friend