03.19.13
Gemini version available ♊︎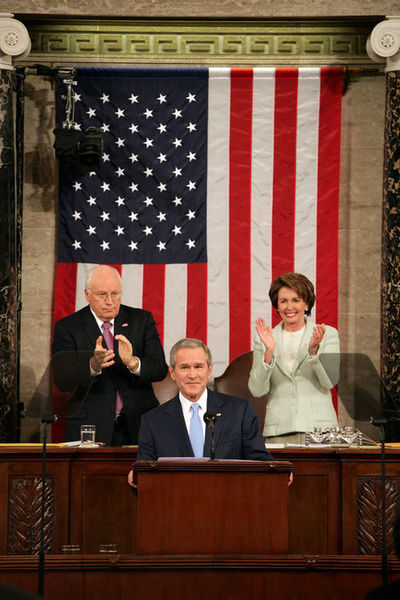 Summary: Ambiguous message from the US government, which has so far failed to make progress on patent reform and even contributes to the problems
Some days ago we wrote about how MPEG-LA managed to extort even free codecs. As one site notes:
Last week, MPEG LA and Google announced that they entered into agreements granting Google a license to technologies that "may" be essential to VP8, the video codec fueling WebM. While this agreement may have little impact in the traditional streaming market, it could be very significant in other markets, particularly WebRTC. No financial terms of the agreement were announced, and MPEG LA declined to answer our questions.
These secret deals usually mean payment. Neither party wants the public to know about it as they collude against the public interest. It was only last Thursday that the Committee on the Judiciary in the US House of Representatives spoke about patent abuse. This comes from the US government:
Hearing on: Abusive Patent Litigation: The Impact on American Innovation & Jobs, and Potential Solutions
One notable victim, SAS, issued some feedback. The SAS statement [PDF] says: "In none of the cases where SAS has been sued for patent infringement is the plaintiff an operating company that makes anything, sells anything, produces anything or employs anyone (other than a bunch of lawyers). All of these cases involve what I call "patent trolls" – which others more demurely call Non-Practicing Entities, or Patent Assertion Entities — as plaintiff. It is a problem that is only becoming worse for companies like SAS for one simple reason: it is a business model that is incredibly cheap to pursue, remarkably profitable to the pursuers, and disproportionately damaging to the victims."
This statement was highlighted by Groklaw, which recently made some suggestions for the debate of the USPTO. Here is more of it:
Here's Groklaw's response to the USPTO's request for suggested topics for discussion in the future by the Software Partnership. We just sent it to the USPTO today.

We are also publishing here on Groklaw a more detailed supplement on those four topics, explaining in depth why we propose them, with references, on the theme, "Using Semiotics to Identify Patent-Eligible Software". The supplement is referenced in the document sent, if they wish to read more in-depth arguments, based on interest level.
Groklaw shows how, based on the report "Top U.S. lawyer to high court focuses on antitrust, patent cases", further action is expected to be taken. Lastly, the troll InterDigital [1, 2] is mentioned by patent lawyers. No signs of trolls being impeded by government action just yet. Lots of rhetoric and promises, no actions at all.
Here is a former US prosecutor turning into a troll:
High-profile former U.S. federal prosecutor Andrew Stolper said Tuesday he had teamed up with an ex-FBI agent to form a private equity firm specializing in litigation finance, a growing business in the legal industry.
Stolper, whose career included the ill-fated Broadcom case in 2009, said Crux Capital launched on Monday. He resigned last week from his position with the U.S. Attorney's office in Santa Ana, where he had worked for 10 years.
The litigation finance boutique, based in Irvine, Calif., will specialize in plaintiff's commercial litigation and eventually staff up to about five people.

A spokesman for the U.S. Attorney's office declined to comment about Stolper's move into private practice.

A U.S. District Court judge singled out Stolper for criticism when he dismissed criminal stock fraud charges against Broadcom Corp co-founder Henry T. Nicholas III in 2009, citing a "shameful" prosecution campaign to intimidate witnesses.
And now, having had a career as a 'servant', this man simply becomes a patent troll. The government seems to manufacture more trolls than it ever stops (zero). What ever happened to the antitrust complaint against MPEG-LA? Despite Promises™ and Hope® (when it comes to patent policy), President Obama is no better than his predecessors when it comes to tackling patent mess. █
Permalink
Send this to a friend