Groklaw's Good Suggestions for the USPTO, China Follows USPTO's Mistake
Dr. Roy Schestowitz

2013-03-11 13:06:24 UTC
Modified: 2013-03-11 13:06:24 UTC
Smartphones a key area where patents clearly harm innovation and oppress customers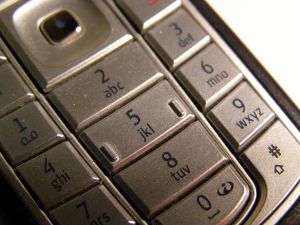 Summary: The USPTO is urged to limit the scope of patents while China follows the USPTO doctrine by broadening scope to realms of the absurd
THE institutional core which facilitates a lot of distortion by the likes of Microsoft and Apple is the USPTO, an indirectly corporate-run body which distributes monopolies on different sections of the industry. IBM's cronyism inside the USPTO may be ending, but the institutional corruption is guaranteed to live on. As we have shown in recent weeks, USPTO discussions are rigged by design. They are tailored for corporate interests and many issues or views are totally off the table and outside the panel.
Groklaw
has
brainstormed and come up with 4 suggestions for the USPTO to be talking about
. These are summarised as follows:
Suggested topic 1: Is computer software properly patentable subject matter?

]...[

Suggested topic 2: Are software patents helping or hurting the US innovation and hence the economy?

[...]

Suggested topic 3: How can software developers help the USPTO understand how computers actually work, so issued patents match technical realities, avoiding patents on functions that are obvious to those skilled in the art, as well as avoiding duplication of prior art?

[...]

Suggested topic 4: What is an abstract idea in software and how do expressions of ideas differ from applications of ideas?


The USPTO has been expanding the scope of patents as means of pretending that innovation is on the rise. There is a need for constant growth or inflation in terms of USPTO business, just as the arms industry seeks areas of expansion by artificially creating some conflicts. The abundance of patents is a side effect of subsidies from those who play a numbers game, seeking to artificially saturate the market for vanity purposes and national agenda, not just protectionism. Based on
this post from Patentology
, China too is now following the same trajectory as the US, just as it did in the Olympics (training and sponsoring people to acquire medals for national pride). The outcome is something like this:
A Chinese government scheme providing financial incentives for small and medium sized enterprises, public institutions or scientific research institutions appears to be resulting in abuse of the Australian patent system, and the 'dumping' of numerous low-quality innovation patents on the Australian Register. These 'junk' patents are not being examined or certified. They therefore represent no more than potential enforceable rights. Even so, they generate costs to companies operating legitimately in Australia, which may need to obtain advice on the likely scope and validity of these patents in order to avoid possible infringement. In extreme cases, the existence of junk patents could result in an Australian business choosing not to take the risk of bringing a new product to market, even though the Chinese owner of a patent is not itself offering any products or services in this country.
We must come to universally recognise that patents are nothing more than government-granted monopolies which sometimes the government itself incentivises for selfish purposes that in no way benefit the public. It's partly a PR exercise. The solution is to limit the scope of patenting, restoring a sane threshold and constraining patents based on
economic
grounds, not idealogical ones. In much of the world software patents are not legal, but those who go down the slippery slope of patent maximalism strive to change that.
⬆