07.10.13
Gemini version available ♊︎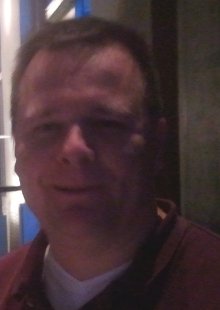 Photo credit: Dana Blankenhorn
Summary: The anti-FOSS, pro-patents lobbyist Florian Müller (deceivingly called "FOSS patents") is at it again and this time his lies are being challenged by one who is better informed about the subject at hand
Grooming an unaccountable liar for agenda-serving by spin is not a novel concept. Microsoft has done that for ages and it also paid Florian Müller to achieve this. Some people sell themselves this way. Perception management is their business model.
Oracle, a CPTN member and a Microsoft partner as of late, employed Florian Müller to help smear Android. This lobbyist is not known for using facts; being a lobbyist, he needs to use spin and lies. The amount of factual errors in what he writes led Pamela Jones to writing a detailed breakdown of his inaccuracies, preceded by:
Oracle is another client of Mueller's. Oracle hired him to "advise" the company, so I suppose we shouldn't be surprised that he generally mirrors the Oracle point of view in an endless stream of anti-Google articles. And if that is what you want, X marks the spot. Read whatever you enjoy.

But if what you want is an analysis that includes both sides in litigation, not to mention predictions that actually come true, I fear you will not find it there. So let's take a look at what he wrote about Oracle's brief, and I'll try to give you a better understanding of the issues in this appeal by adding some accurate information about Google's position.
For those who see Florian Müller quoted in the press after mass-mailing journalists (that's his business method and model), be sure to point out to the author who Florian Müller really is and what his record is. He sells agenda. A lot of reports don't know this, so they continuously fall into his trap. He exploits their nativity and he misrepresents himself to them. █
Permalink
Send this to a friend