07.15.13
Gemini version available ♊︎
The #1 cash cow remains headless, a game of musical chairs begins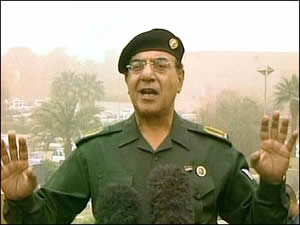 Summary: 'Retirement' the dubious excuse for the departure of the head of Microsoft Office, a product which saw its market penetration declining in several quarters over the past few years
JUST shortly after the Xbox chief left (a couple of months before him the game chief had left) the head of the product most profitable in Microsoft is leaving, but this has mostly been missed due to the silly 'reorg' propaganda we predicted would come to distract [1, 2, 3]. Our Wiki about Microsoft helps show how the company declined in recent years because we are investigating rather than just relaying Microsoft's own claims. Here is a timely reminder wrapped in PR:
Both Apple and Google now boast higher total market values than Microsoft.
And here inside another PR-filled post are some facts which got relegated to the bottom of the list for some reason:
8. Executive Exits, New Responsibilities:

Kurt DelBene will be retiring from Microsoft. "Kurt has been a huge part of our success in evolving Office to be a great cloud service," Ballmer wrote.
Craig Mundie will devote 100% of his time to a special project for Ballmer through the end of this calendar year. Beginning in 2014, Craig will continue as a consultant through his previously agreed upon departure date at the end of calendar 2014.
Rick Rashid will step away from running Microsoft Research and move into a new role driving core OS innovation in Microsoft's operating systems group. 9.
That first item is huge news, but it's only a bulletpoint in number 8 of the points which are mostly fluff, marketing, and other nonsense. This basically says that a man who is only 52 is 'retiring'. Sounds like damage control and nonsense, as it wouldn't be the first such example. Gates too claimed he was 'retiring'. █
Permalink
Send this to a friend