11.18.13
Gemini version available ♊︎
The operating system part of the stack is growingly free, like an open book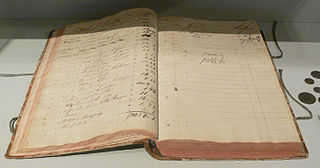 Summary: How Linux (often with GNU as a core system) is taking root in everything, from micro to macro
LITTLE by little, Linux spreads all over Earth and beyond. It is constantly growing on the desktop (even in space [1]) and on the 'cloud' (server). Mr. Pogson takes note of the growth of GNU/Linux at Microsoft's expense [3,4], demonstrating with numbers that "Linux Did Well In 2013″ (as in previous years). Android plays a significant role here.
Consider some of the latest claims from Linux foes Gartner and IDC. Gartner cannot deny Android's growth [5] and neither can IDC, which reported on it through IDG [6] (conflict of interest) and other venues [7,8]. It is good not just for Google because Android can be forked and it is already being forked by at least three notable efforts (2 of which are freedom-oriented). CyanogenMod is the most notable alternative/branch/fork, which even Google Play Store is willing to foster [9,10] as a new version, Android 4.4 KitKat, comes out [11-14].
Apple's co-founder (the one who is still alive) suggests that Apple should turn to Android [15], which is better for developers [16,17] and for users that receive more and more features, as well as cutting-edge software [18,19]. Android is rapidly going upwards (ascending from 80% market share and perhaps reaching 90%), but this doesn't mean that there are no Linux-powered challengers (Android independent, but sharing some code like Linux), as we shall show in a moment. This will be the subject of our next post. █
Related/contextual items from the news:
I'm a little late in my reporting, but this year, in May, the International Space Station (ISS) dumped the last of its laptop installations of the Windows XP operating system to go all Linux.

Furthermore, it dropped Red Hat Linux in favour of Debian 6, according to the Linux Foundation, which provided two training courses geared specifically for the USA/NASA team's needs.

Linux on the server has been respected and regarded in technology circles for many years now.

One of the main reasons for this is that Linux is argued to be especially competent at handling "many processes at once", something Windows has traditionally not done quite so well.

Even StatCounter, which undercounts */Linux severely, shows the trends…

The leader of the CEO hopefuls wants to port M$'s office suite to other platforms to sell more. There goes lock-in for the client OS.
He also wants to shutdown/sell Xbox and Bing to get back to core businesses and shed employees.
Two zero-day flaws are being exploited in the wild and M$ can't do anything about it…
M$ can't add and doesn't even try (more on this).
M$ is still losing share in client OS even on legacy PCs.

Google's Android operating system reached a new milestone during the third quarter of 2013 (3Q13), according to the International Data Corporation (IDC) Worldwide Quarterly Mobile Phone Tracker. With a total base of 211.6 million smartphone units shipped during the quarter, Android accounted for 81.0% of all smartphone shipments, marking the first time that Android topped 80% in its short history. Despite high saturation rates in a number of mature markets, the overall smartphone space grew 39.9% year-over-year in the third quarter.

Cyanogen Inc., the newly created company that produces the popular custom Android ROM CyanogenMod, published a new app called CyanogenMod Installer which will unlock the user's boot loader, root their device, and flash CyanogenMod to their phone with minimal extra effort. The free app is available over Google Play, and when it's paired with equally free desktop software, this can replace a phone's operating system with Cyanogen Inc.'s highly customizable version of Android.

Google's latest mobile operating system, Android 4.4 KitKat, is out and it comes pre-installed on Nexus 5. Android enthusiasts and developers were very excited for this new smartphone as well as the new operating system. But now that KitKat is available for Nexus 5, we can get our hands on this new OS. If you've got any Nexus or Google Play edition devices, then you too may be getting Android 4.4 KitKat in the near future. Unfortunately, Galaxy Nexus users won't get this new update.

After three Jelly Bean releases in a row, Google has unleashed a major revision to the world's most widely used operating system. With the Nexus 5 comes Android 4.4 "KitKat." KitKat brings a ton of enhancements: support for hidden system and status bars, printer support, and lower memory usage. It also has a number of user-level improvements, including a new dialer, a Google-infused home screen, and a whole pile of UI refinements.

Wozniak told the BBC that Apple would be more powerful if it had a good professional relationship with Google. Apple would be able to improve services such as voice-assistant software Siri (thanks to Google's search-engine ties) and even develop better wearable tech, such as smartwatches and augmented-reality glasses, Wozniak said.

Heads up, Android devs: it's now easier than ever to localize your app, thanks to the newly launched App Translation Service from Google.
Permalink
Send this to a friend