12.31.13
Gemini version available ♊︎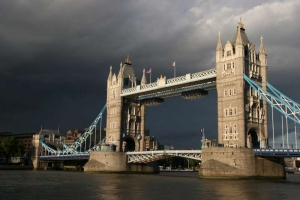 Summary: As the United Kingdom follows Chinese leadership in censorship we find ourselves dependent on freedom-respecting software that bypasses aggressive filters
Censorship is a fight against freedom of speech and it is also a symptom of society growing oppressive. Once we lose our ability to speak out (or broadcast particular views) we lose our ability to criticise and push oppressors away.
GNUnet 0.10 recently came out, announcing the release in GNU sites and also some Linux-oriented sites like Phoronix [1]. To quote Michael Larabel, GNUnet enables "censorship-resistant file-sharing services, VPN services, the GNU Name System as a decentralized and censorship-resistant replacement to DNS, and GNUnet Conversation for encrypted VoIP support."
This may sound like a tool one would need in Iran or China, but given what we're seeing the West, we now need it everywhere in the world.
As a quick roundup of some disturbing developments (mostly from this month in the UK), British politicians want to ban satirical messages [2] and they also want to ban some of the press [3] (although they don't say it like that). British groups like ORG warn about UK blocking and filtering [4], noting that that British censorship itself is becoming invisible (almost censored, a recursive issue of sorts) [5]. Here in the UK we are basically following the route of Orban in Hungary [6], limiting the media's free speech and censoring whatever the officials deem "inappropriate" (in Hungary, the racists too are burning books [7]). This is tyranny. The British filters already prove to be a farce by banning the gay and trans Internet [8], civil liberties Web sites [9] (perhaps for mentioning the "F" word, freedom), etc. The British Pirate Party is concerned [10] because by the time the politicians ban a lot of alternative voices there will be nobody left (with a voice) to speak out about it. Remember when Amazon (now CIA-connected) banned Wikileaks for no apparent reasons, essentially kicking it out after pressure from politicians? Many people still remember it [11]. This was censorship at hosting level, never mind Web filters. Here in the UK we already learn that WordPress bloggers were blocked by TalkTalk (large ISP) [12], demonstrating the threat of over-blocking [13]. In France, the government goes further than censorship and even fines people for expressing themselves [14], so in some sense we've not gone as far as the French.
David Cameron is no better than a Chinese dictator when it comes to censorship [15] (he also brags about buying censorship equipment from China, as reported by the BBC). The BBC says that his filter blocks education Web sites now [16]. It's nothing to do with porn and copyrights anymore [17] (if it was ever about those to begin with). Those were pretexts, and each is softer a pretext than "terrorism" and "paedophiles". The UK shows not only its contempt for journalism these days [1, 2, 3] but also for free speech. We need Free software like Tor and GNUnet to bypass this kind of tyranny. █
Related/contextual items from the news:
GNUnet 0.10.0 is now available as a major update to this open-source secure, peer-to-peer networking stack designed to protect the privacy of its users.

The GNUnet framework allows censorship-resistant file-sharing services, VPN services, the GNU Name System as a decentralized and censorship-resistant replacement to DNS, and GNUnet Conversation for encrypted VoIP support.

David Cameron has warned the press that it runs the risk of facing "hideous statutory regulation" in the future if the Independent Press Standards Organisation declines to seek recognition under the terms of the new royal charter.

In an interview with the Spectator's editor, Fraser Nelson,, a strong campaigner against the royal charter, Cameron said a "less liberal, less enlightened government" of the future could impose statutory controls unless the press acted now.

The prime minister spoke out a few weeks after 90% of national newspapers and most regional publishers announced that they would join the Independent Press Standards Organisation (Ipso). The body, whose members include the Telegraph Media Group, Associated Newspapers, News UK, Trinity Mirror and Northern & Shell, is declining to seek recognition from a panel that is to be established under the terms of the royal charter.

This weekend showed that the debate on blocking is getting serious and worrying. We aren't being given any of the information we need to check what is happening as a result of new filtering tools. We don't know what, how or why sites are blocked. We need to know, and you can help.

Mr. Orban has been criticized by the European Union and human-rights groups for limiting freedoms of expression, among other controversial political moves

Many more Hungarians are looking to 'reclaim' Hungary's Nazi past; not only the extremists who publicly burn the works of Jewish writers to cheering crowds.

The move to have web blocking by default from the major ISPs was presented as a victory for the moral majority and no different to the TV watershed. Of course we, and many others, pointed out the dangers and inevitability of under- and overblocking. But we, and everyone else who actually know something about this issue, were dismissed with an argument along the lines of "We put a man on the moon. Technology is brilliant. Something must be done. Or are you no longer the Making-It-Done people?"

When one director of IT looks back at the cloud market, he still hears echoes of the unresolved Amazon-WikiLeaks cloud controversy from three years ago.

At the end of November a number of WordPress blog admins complained on WordPress forums that they were having problems accessing their accounts. It appeared that TalkTalk subscribers who had WordPress blogs could not access their administration pages over https, and so couldn't write and publish new blog posts.

We started looking closely at internet filtering by mobile networks a couple of years ago. We knew that we could try to learn lessons from the way their default-on systems worked that could be helpful if and when systems for domestic ISPs were rolled out. We found that it was hard to understand what was blocked and why and that over-blocking was a serious problem. We also found that it was hard to get the Government or ISPs to take it seriously. We published a report in May last year, jointly with LSE Media Policy Project, setting these things out.

Jean Marie Le Pen, the former leader of French extreme-right group the National Front, has been fined €5,000 for suggesting Romanians were "naturally" inclined to steal.

Pornography filters used by major internet service providers are blocking websites offering sex education and advice on sexual health and porn addiction, the BBC has learned.

The four major internet companies have started to roll out so-called porn filters to their users.

Just as copyright maximalists are declaring victory in claiming that there's no problem at all with having ISPs censor the internet, reports are flowing in concerning all sorts of serious problems. Over in the UK, ISPs have begun implementing the mandatory porn filtering that Prime Minister David Cameron has been pushing, and the results are about what you'd expect: all sorts of non pornographic sites are being blocked, including important sex education sites and, more troubling, rape and sexual abuse information sites (while plenty of porn is getting through).
Permalink
Send this to a friend