01.25.14
Gemini version available ♊︎
Not another Nokia, at least for now…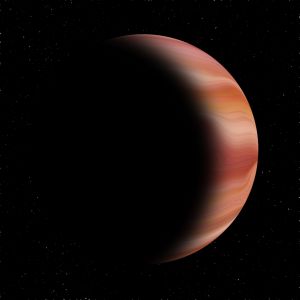 Summary: Kevin Johnson from Microsoft finally leaves Juniper, shortly after the company (under his leadership) demonised Linux and years after he brought in many of his former colleagues from Microsoft
One thing we all ought to have learned from Nokia is that Microsoft moles are a huge risk to any company. Only Microsoft benefits from such moles. So we are happy (or cautiously optimistic) to learn that "Kheradpir is replaces Kevin Johnson in the CEO role at Juniper. Johnson was the CEO of Juniper from July of 2008 until December of 2013. While Johnson joined Juniper from the software world, having previously been at Microsoft, Kheradpir is a networking person."
As pointed out by iophk: "There would still be quite a few left there, if others have not been kicked out already."
At least a dozen Microsoft executives already joined Juniper in recent years (they joined after Johnson had been put in charge, just like in VMware), based on the Microsoft press. "Only one bio admits to it though," iophk notes (see this page). As a quick reminder, Juniper has been getting Microsoft-friendly and Linux-hostile after the transformation.
After Nokia had been abducted by Trojan horse Elop several other executives from Microsoft joined Nokia and look where Nokia stands today: "We're in the Q4 results season and we have Nokia's numbers but Nokia is being naughty, decided not to give us the detail they have always given in the past…"
As Tomi Ahonen (notable Nokia expert) puts it: "For the full year Nokia sold thus about 30.5 million smartphones and had 3% market share, down from 35.0 million in 2012 and 5%, and down from 103.6 million in 2010 the last year before Elop's doomed Microsoft strategy when Nokia's market share was 34.8% and the handset unit grew 52% unit sales and generated Nokia record profits… That is the end of the Nokia tale in smartphones. Sad end but yeah, we saw it coming didn't we on this blog."
There are more details in [1-2]. Let this remind us of the fate of companies abducted by Microsoft executives (not just Elop and Nokia). █
Related/contextual items from the news:
Sales of the Nokia Lumia fell quarter on quarter and the handset division suffered a near-30% drop in sales in 2013

Sales of Nokia mobile phones slumped by 29 percent during the fourth quarter of 2013, although this will soon be Microsoft's problem. Nokia blames the drop on falling mobile phone sales and to a lesser extent, a disappointing reception for its Lumia smartphones.
Permalink
Send this to a friend