11.28.14
Gemini version available ♊︎
The fall of the Gecko (Mozilla)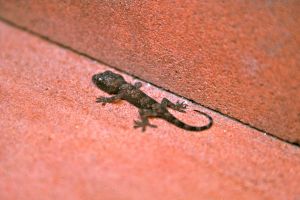 Summary: Mozilla is letting Microsoft manage users' data in Firefox, including keystrokes in the address bar
TECHRIGHTS has published plenty of pro-Mozilla and pro-Firefox articles over the years. Speaking for myself, I have posted literally thousands of pro-Firefox links over the past decade as I viewed Firefox as the software that rescued the Web from Microsoft's monopoly and iron grip. It was Firefox that had Web developers cease their Internet Explorer-only mentality (or dogma). It is with deep regrets that I have to revoke my support for Firefox, not just because of its treatment of Eich, the company's pro-DRM apologists, the ads, and now the privacy compromises. This post is an accumulation of a fortnight of sad news about Mozilla. The saddest thing is that Mozilla does not view this as sad news, or at least doesn't want the public to view it that way.
Let us agree that the relationship between surveillance and ads is a close one, but one must not be treated as interchangeable with the other. This post is not a rant about ads, which to be realistic is truly a growing business model, especially on the Web. That alone is not the problem. This post is also not provocation or trolling but the expression of genuine concern for a project and a company I have loved and wish to still love (if they rectify their act, despite the seemingly irrevocable nature of some recent moves).
The Ads
Ads are not the main problem with Mozilla, even though it sure helps discredit Free software projects like Fedora, so Fedora is planning to dump Firefox (except if one installs it from the repositories). Free software does not go well with ads (Linux Mint received flak for a controversial approach to such a business model), so it is not too shocking that Fedorans are unhappy with the move. This serves to show that Mozilla's appeal to advertisers is in fact backfiring. They're losing market share that way. As Internet News put it, "Fedora Linux [is] Set to Abandon Firefox over Advertising Issue". Not everyone has a problem with ads, especially when these can be blocked. As one pro-GNU/Linux and BSD site put it: "That Sponsored Tiles program from Mozilla, which I first wrote about in Mozilla to sell ads in Firefox browser via the Directory Tiles program, has gone live."
One might have to download a cutting-edge build to see it. Again, it's not the ads that we're worried about.
The NSA
Putting aside the fact that spies use ads for surveillance (a good example might be something along the lines of Angry Birds), the NSA sure works very closely with Microsoft. It's a strong relationship that goes back to the 1990s. A lot of people, perhaps influenced by Microsoft's massive (multi-million) anti-Google PR campaign, look the other way and accuse only Google of privacy violations in search, E-mail etc. There is news right now that says Google allows privacy for a fee (or at least removal of privacy-infringing ads). It's a substitute for the ads business model. To quote the Romania-based SoftPedia: "Google is always looking to diversify its online advertising policy and you might think that there is little left to do in this regard. It appears that Google has found yet another way to monetize ads, both for itself and for the website, but this time the power rests in the users' hands."
That is actually a good thing, no matter how Microsoft's anti-Google PR tries to spin it.
Then comes the news about Mozilla breaking up with Google despite the fact that "Mozilla gets more than 90 percent of its revenues from Google" (which was a good thing, as it helped fund Free software).
One longtime Firefox observer wrote that "Firefox maker remains 'utterly confident' as revenue growth sputters". What are they so confident about? Firefox has been Google-reliant for quite some time; it's no secret. To remove that reliance one needs to find hundreds of millions of dollars in revenue (or otherwise shrink considerably). What other than selling out to the "devil we don't know" (or the devil we do know in the case of Microsoft) can possibly achieve that? Thunderbird already sold its users out in that horrible way by linking to Microsoft ("Bing") just before Mozilla abandoned Thunderbird development. Firefox is now going down a similar route, putting aside attempts to raise donations (now in Bitcoin form, too). According to this article, Mozilla was really loaded with money up until now. A reader of ours asked us: "What is the money spent on? Not Thunderbird or Firefox, obviously."
Marketing, or perhaps even face-saving projects, used up much of the budget, not important projects (with PGP support) such as Thunderbird. As Mozilla had hundreds of millions of dollars coming in, the old excuses about not maintaining Thunderbird because people use GMail (PRISM) are utter nonsense. Yes, when Mozilla stopped Thunderbird development (with easy-to-use PGP support through Enigmail) it said people were moving to to hosted mail (PRISM/NSA), naming GMail by name. Guess who bankrolled Mozilla at the time…
Either way, the problem with the move away from Google is that Mozilla now actively helps a sworn enemy of FOSS and GNU/Linux (ignore the PR nonsense about Microsoft "loving" Linux and other such self-serving lies that we debunked last month and earlier this month). In addition there's the privacy factor, but it's not the main point. "Why Mozilla is scared of Google" was one headline of interest and the respective article said: "For the last 10 years, Google has had that business almost entirely to itself. Every time you make a search through that bar, Google makes a little bit of money from ads and passes a piece of that money on to the browser through AdSense's revenue sharing deal. That adds up to hundreds of millions of dollars for companies like Mozilla, but the money can produce some strange incentives. Google's making a browser too, and it may not want to support Chrome's competitors forever. Suddenly, the short-term money starts to look like a long-term liability."
But Microsoft makes a Web browser too. There's no point using "Chrome" as a reason for Mozilla to fear Google but not Microsoft, which makes the much worse and standards-hostile Internet Explorer that Windows imposes on PC buyers. Chrome is at least based on Free software (which Chormium is), whereas Internet Explorer is purely proprietary. Firefox can reuse code from Chrome.
According to this article, things are getting worse with the shift to Microsoft because Mozilla now lets Microsoft log keystrokes in the address bar (see the screenshot). How ridiculous is that (even if that behaviour can be disabled)? Very sad.
One pundit says that "despite losing Google as its cash cow, Mozilla isn't dead yet", noting: "Its Google advertising contract was coming to an end. With 90 percent of Mozilla's income coming from Google, it was far from good news. With the contract ending in November, and no reason for Google to renew the deal with its Chrome Web browser success, things were looking dark as an overcast, moonless night for Mozilla."
So what? Moving to Microsoft (through Yahoo) is not independence, it's even worse than before. Mozilla cannot assert independence by becoming dependent on Microsoft and the NSA through Yahoo. Microsoft is not "Choice and Innovation" (as Mozilla tries to frame it), it's espionage and blackmail (with patents). The company's head said: "In evaluating our search partnerships, our primary consideration was to ensure our strategy aligned with our values of choice and independence"
Microsoft?
Choice?
Independence?
That's a joke, right?
Yahoo is now just a front end of "Bing" (in the US, where the Mozilla deal was signed for), so we might as well just speak about Microsoft here, not Yahoo (the covert façade). If Mozilla continues to sell out its users, now by diverting users' searches to Microsoft (via Yahoo) like Canonical tried several years ago, then we as users need to speak out. The boosters of the monopolist, people like Microsoft Peter, sure love this deal. It is good for Microsoft.
It's Not About Yahoo, It's Microsoft
Mozilla has clearly learned nothing about Ubuntu's mistake with Yahoo — a mistake that was realised later and the plan undone. As Lirodon put it in our IRC channels, "Microsoft's Yahoo-branded front-end of Bing is going to be Firefox's new default search engine," but we do not see enough people willing to chastise Mozilla over this. Microsoft only (by default) is not "multiple-search-partner" as LWN put it, and this should be rather clear. Putting aside the DRM, the ads and other controversies and scandals, this is quite serious and merely the latest step. It is just one among other misguided decisions that turned a once-awesome company into a one that compromises and even abandons principles, hopelessly thinking it would help it gain market share rather than the very opposite.
Sam Dean wrote about this deal and recalled that Mozilla "has historically gotten more than 90 percent of its revenues from Google, to the tune of $300 million recently, in exchange for search placement in the Firefox browser. That has completely changed, and now Mozilla has struck a similar five-year deal with Yahoo."
5 years being stuck with Microsoft. And they probably cannot even revoke this deal. It's similar to the 5-year (since 2006) Microsoft-Novell deal (also irrevocable, despite huge amounts of criticism). Some years ago Mozilla put some pressure on Google by flirting with the idea of a Microsoft deal. Can Google perhaps still save Mozilla from this horrible dependency? Press reports make that seem unlikely and few articles even point out that Yahoo is a relay for Microsoft (US searches done purely by Microsoft, meaning that Yahoo search is essentially just "Bing" in the US), after a corruptions parade and a corporate coup. Those who are implying that Google is in Yahoo because of the CEO (see the sneaky remarks about the CEO) must not have followed recent events closely enough. To quote one take on this:
It had been reported that Google and Mozilla were still negotiating on renewing their deal, but apparently that has failed (in the U.S) at least. No word (yet) on how much the Yahoo deal is worth to Mozilla, but it's likely a good deal for Yahoo.
No, for Microsoft. Yahoo searches in the US are Microsoft's business.
Christine Hall wrote:
There's just one teeny-tiny little problem. For the last several years, Yahoo has been obtaining its search results from Bing, owned by Microsoft, with no indication this will change. I'm not exactly sure how the Microsoft/Yahoo deal works, but you can be sure that some money goes to Redmond each and every time a search is done via the web portal, something that many FOSS supporters might find unacceptable.
She is right. If only more people got this story right, perhaps there would be an uproar big enough and Mozilla would cancel the Microsoft (through Yahoo!) deal. Tell Mozilla what you think; get this mess undone before it's too late and even incorporated into new stable releases. █
Permalink
Send this to a friend