12.19.14
Gemini version available ♊︎
CBS pleases Microsoft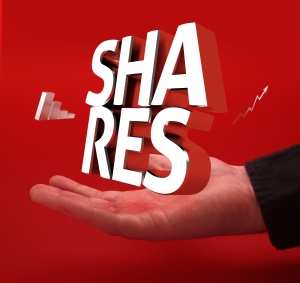 Summary: CBS' ZDNet spreads the GNU-hostile narrative which comes from Redmonk, funded by Microsoft and Black Duck, citing Black Duck, which also comes from Microsoft and is a partner of Microsoft
Redmonk has been the subject of both praises and criticism over the years. We often agree with what Redmonk shows, but sometimes the impact of money, e.g. money from Microsoft, seems to be playing a role in analyses. It is difficult to dismiss the role of financial dependence; casting it irrelevant would be rather naïve. Whenever a company says something positive about a paying customer it's rarely just a coincidence. The company is aware of its sources of income and develops a sort of "sixth sense" in the same way that politicians learn to love and defend their funders, not speaking out about them or voting against these funders' interests. The Koch brothers, for example, sure have an impact on climate policies through various groups they pay. That it why money is handed out in the first place. Bill Gates does a lot of this too, e.g. bribing news sites, news channels, analysts, politicians, decision-makers etc. What we have commended Redmonk for in the past is the policy of full disclosure (well, not entirely full as proportionate contributions are never mentioned).
Microsoft pays Black Duck, which pays analysts who repeat its claims at face value on the face of it. Black Duck has in fact been paying lots of sources to help legitimise its talking points. Even the Linux Foundation is paid by Black Duck (hard to say how much, but probably enough to buy silence on criticism and free publicity at times). Redmonk has been paid by Black Duck too.
"Open Hub is just a new name for a company created by people from Microsoft."There was a long discussion about this in Twitter (here is just a portion) in light of an article from ZDNet that relayed Black Duck's talking points using two data points both owned by Black Duck, including its hires from Microsoft. It should be noted that Black Duck is not the only Microsoft-connected proprietary 'think tank' trying to tell us that the GPL is declining (in relative terms, not absolute, wherein lies a bias and spin opportunity). OpenLogic, headed by a man from Microsoft, does it too and we have named other such entities. It's ugly out there. Analysts sell agenda, not information.
To spare readers the misinformation, the short story is that several days ago Redmonk was spreading Black Duck's anti-GPL talking points and now it turns out Black Duck had paid Redmonk. As noted in this article, "Black Duck, the parent company of Open Hub, has been a RedMonk customer but is not currently."
Open Hub is just a new name for a company created by people from Microsoft. Companies tend to change names to evade negative perception/publicity. Some patent trolls and mercenaries do that a lot. Behind closed doors Redmonk is not advising companies that copyleft is dying, not disclosing that its figured are biased by a Microsoft deal from 2009. It also impacts what news sites are reporting, creating a sort of self-fulfilling prophecy/bias against the GPL. Here is what ZDNet wrote the other day, not even spelling Ohloh correctly (so we can assume there's no understanding that this company came from Microsoft). SJVN wrote: "Berkholz learned, using data from Ohlol, an open-source code research project now known as Open Hub, that "Since 2010, this trend has reached a point where permissive is more likely than copyleft [GPL] for a new open-source project.""
Remember where this entity called Open Hub came from. It's a bunch of people from Microsoft.
Now see the bottom of ZDNet's posts, which unlike Redmonk does not disclose the Black Duck and Microsoft connection (financial connection to both). That's how Microsoft's propaganda makes it into ZDNet.
ZDNet remains one of the world's crappiest tech tabloids, especially now that it is owned by CBS. It still employs a lot of Microsoft staff (past and present) to publicly smear, bash, and insult Linux/Android. Here is a new example where a Microsoft employee writes about (bashes and belittles) Android in this very trashy tabloid (that pays him to do this). This is part of a pattern and it's amazing that ZDNet pretends to be a news site. Under CBS' wing it just serves sponsors. Watch the disclosure a the bottom: "Jason is currently a Partner Technology Strategist with Microsoft Corp. His expressed views do not necessarily represent those of his employer."
Yeah, right!
There is a lot more, including links, in the Twitter discussions. Even Redmonk staff weighed in, but has not responded to the rebuttals. Bruce Perens warned that Black Duck's claims about the GPL are "B.S.". There is too much B.S. in today's news, emanating from people who pretend to be journalists and analysts but are actually agents of propaganda or marketing. Be sceptical and go back to the sources to assess the facts. █
Permalink
Send this to a friend