05.29.15
Gemini version available ♊︎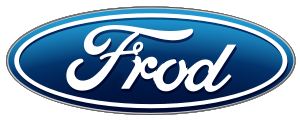 Summary: Ford is once again misleading regarding Open Source, mischievously associating a patent pledge with Open Source
Ford's distortion of the term Open Source has gone on for years. The company is exceptionally close to Microsoft, but it is seemingly moving away from Microsoft after that very long cuddle. Ford is now openwashing itself in the same way that Tesla did (and to a lesser degree Panasonic too).
"This has got nothing to do with "Open Source" or even "open-source", whatever that may mean."When patents are defanged it is not "open source", it's just de-weaponisation of patent weapons that one applies for — weapons which oughtn't have been pursued in the first place. Yesterday we saw over 50 articles with headlines along those lines (calling a patent promise "open source"), e.g. [1, 2]. One article said:
Ford Motors (F) became a bit more like Tesla Motors (TSLA) this week with the announcement by Ford that the company's electric car patents will become open-source. Tesla CEO Elon Musk announced that Tesla's patents would be open-source last year in an effort to bolster the electric car market, and that is apparently the same idea behind the decision at Ford.
This has got nothing to do with "Open Source" or even "open-source", whatever that may mean. It's all marketing. Ford is perhaps hoping that if many people see the name Ford with "open source" all over the place, then they will perceive Ford as "ethical". Ford tried to paint proprietary software from Microsoft "open". We repeatedly complained about that. █
Permalink
Send this to a friend