08.05.15
Gemini version available ♊︎
Looking for royalties — no matter how minuscule — on every Linux device sold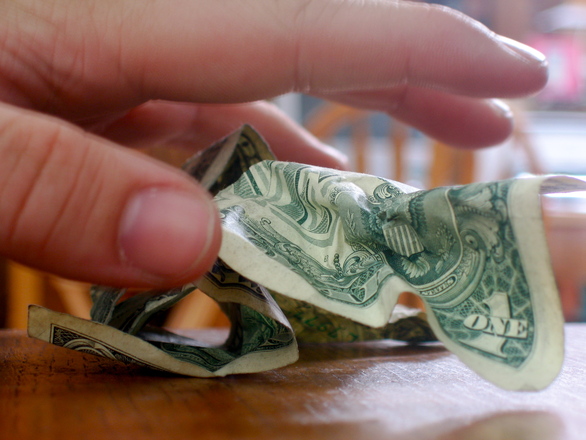 Summary: Microsoft is very desperate to extract money out of Linux (which has won major battles and billions of users), using software patents and royalty stacking with help from patent trolls
ONE MUST be deluded or seriously misinformed to actually believe that Microsoft is doing well, having just laid off many employees, admitted billions in losses, permanently ended many of its products, and then revealed a widely-loathed version of Windows which many people are simply unwilling to adopt. They won't 'upgrade' to it, not even for 'free' (a false promise even for those who 'upgrade'). Our confidential sources inside Microsoft say that even Microsoft staff doesn't like Vista 10.
At the same time that Vista 10 was released Bill Gates, who is officially back to Microsoft's management team, dumped his Microsoft shares by the millions (see "Warning Microsoft Corporation (NASDAQ:MSFT) optimists! William Gates just Unloaded 4,000,000 shares.")
Useds [sic] of Vista 10 don't like it, so they use other software and defect away from what Microsoft is offering. Based on silence from Microsoft, not many people even install Vista 10. In the first day, despite it being a 'free' upgrade, less than 1% of useds actually moved to it and Microsoft has been tight-lipped since then. Every other number has been unofficial, speculative, and patently false, for reasons that we explained here before.
We now see more hogwash from the trend-setting media. Referring to Microsoft's losses, the author says this "was only the third loss in its history as a public company."
Not really, as there is a long history of financial fraud (false reporting of revenue and income). The New York Times trusts Microsoft's claims far too irresponsibly. It's just gullible. It also promotes the illusion of Microsoft layoffs not being Microsoft's fault. Remember that Nokia did much better before Microsoft hijacked the company, initially with a mole. Microsoft layoffs are not just a Nokia thing. See this video from a guy whom Microsoft laid off "after 15 years of service" (to use his own words).
IBTimes, another misleading publication (usually misleads in favour of big businesses), pretends that Microsoft was "third among global smartphones".
"That's a low bar," explained iophk to us. "But the ibtimes lumps several categories together to boost appearances of Microsoft market share." Yes, they make it seem like Microsoft had nearly 4% of the market. In reality it's far lower than that. Microsoft will soon head down towards 1% or 0%, considering its abandonment — indefinitely — of Windows Phone/Mobile.
A few days ago many news sites (e.g. [1, 2, 3, 4]) covered Nokia's sale of HERE Maps for just over 3 billion dollars. Recall old articles such as "Nokia to Pay $8.1 Billion for Navteq". "Contrast with sale price from a few days ago," iophk wrote to us. It's now down to less than half, so Microsoft's damage to Nokia goes far beyond just the mobile business. German companies are eating Nokia's remaining business, so Nokia will soon appear (and function) as nothing but a pile of patents, i.e. a patent troll.
Florian Müller, a German lobbyist who has worked for Microsoft, calls the sale of HERE Maps the "next stage of transformation into patent troll". Remember that Microsoft already instructed Nokia to pass its patents to trolls such as MOSAID, i.e. trolls with a Linux-hostile track record. MOSAID has renamed itself since, but it's the same evil entity with the same patents at hand. Microsoft armed MOSAID using Nokia's patents. Sites like Groklaw didn't miss that because of the huge number of patents involved. MOSAID is now known as "Conversant", not to be confused with the Conservancy (pro-GPL).
"Remember that Microsoft already instructed Nokia to pass its patents to trolls such as MOSAID, i.e. trolls with a Linux-hostile track record."Müller, incidentally, also wrote about Corel suing Microsoft using patents, perpetuating an unverified myth that "Microsoft has numerous patent cross-license agreements in place (including with dozens of smartphone, tablet and netbook manufacturers who pay Microsoft considerable amounts of royalties on devices powered by Google's Android and Chrome operating systems)" (we do not know if Microsoft gets anything from these, except FUD and leverage). Remember that Microsoft's goal is not to make Android its own cash cow but to make it uneconomic (not competitive in terms of price) because of many small royalties, aggregated/combined from many non-producing directions/vectors, to ultimately become huge numbers (patent stacking with help from Microsoft-leaning trolls, of which there can be thousands). Consider Intellectual Ventures, which was pretty much the creation of Microsoft and Bill Gates. It already has thousands of proxies (to litigate from) and 2 days ago this bizarre piece was grooming it ("Built By Industry Leading Companies" even though it is undeniably Microsoft connected). This revisionism and grooming of the world's largest patent troll ought to worry everyone because in recent months Intellectual Ventures repeatedly used software patents to attack Android (we covered this at the time).
Putting aside the unverified claims from Müller (he has pro-Microsoft history and paychecks from Microsoft too), it is interesting to see Corel, which Microsoft destroyed like it later destroyed Novell and Nokia, taking Microsoft to court after all this time.
Another legal battle that made the news last week was to do with Motorola, a steward of Android (under Google) which Microsoft was extorting using patents. Google bought part of Motorola after Microsoft and other Android foes created CPTN and Rockstar, using patents from large companies that they bought. Those same Android foes wanted to buy Motorola's patents (based on credible reports), so Google had to act fast and prevent that by bidding defensively, even overpaying by a huge margin. If Android foes tried to buy Motorola's patents to weaponise them as well, having already used patents from companies like Novell and Nortel offensively, who can blame Google for buying Motorola's patents? And watch what Microsoft is already doing with Nokia's patents.
"Don't think that a dying company like Microsoft will just drop dead without a last fight."The Microsoft-Motorola situation quickly become a Microsoft-Google feud and some days ago Google lost this battle. To quote corporate media (Fortune): "The patent-fueled litigation frenzy among tech companies has finally subsided but, even as firms make nice with each other, there's a lot of mopping up to do from the earlier fights that peaked around 2012. Take, for example, that time when Google GOOG bought Motorola and its patents in order to fight rivals, including Microsoft MSFT and Apple AAPL , who had ganged up to attack its Android devices."
There is a lot more coverage in legal sites, legal chronicles, and legal blogs, not to mention Microsoft-friendly sites, pro-Microsoft sites (by design) [1, 2], and much of the corporate media [1, 2, 3, 4, 5, 6, 7, 8, 9], even some smaller news sites [1, 2, 3], some of which focus on law [1, 2]. These all serve to remind us that Microsoft is still attacking Android (and by extension Linux) using software patents. Don't think that a dying company like Microsoft will just drop dead without a last fight. Secrecy has been Microsoft's strongest weapon here; it's a shame that many Linux-leaning sites have been ignoring or overlooking this. █
Permalink
Send this to a friend