03.19.16
Gemini version available ♊︎
Framing SUEPO (or EPO staff, by extension/representation) as the core problem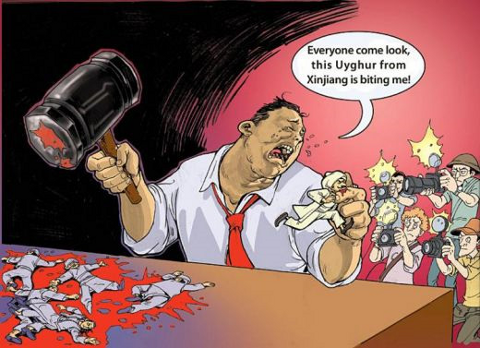 Summary: The war against SUEPO's position and credibility seems to have been bolstered by the media, which repeats misleading narratives of parity or a two-sided struggle
THE reason the EPO is in a state of crisis (as explicitly recognised by the Board) is not the staff union but the issues which the staff union merely speaks about. Put another way, the management of the Office put itself in disrepute; it uses the union as a whipping boy and a distraction. A lot of the media is falling for this bogus narrative. Having an additional €880,000/year PR budget probably helps.
"More importantly, it doesn't say anything about the past disciplinary procedures."
–AnonymousJoff Wild, a longterm foe of SUEPO (EPO booster in "journalist" clothing), has just published this article (actually, that was a day ago, but we're backlogged) which sounds like an EPO press release. All the EPO's problems are reduced (although they're not reducible) to "social conflict", but what's needed right now is affirmative action against the management; the union has already suffered enough. The union is nonviolent, contrary to commonly-repeated lies from EPO management.
"Of course," Wild admits about his survey that's used by EPO for self-serving propaganda, "IAM survey respondents are self-selecting and tend to come from larger corporations, the law and attorney firms that represent them, and NPEs [patent trolls]. Their views may well not be representative. But as far as I am aware, there are no other surveys that seek to do what we do, so it's currently all there is."
"This is a request that has to be made to Battistelli, not to the staff representation."
–AnonymousIt's nice of him to finally admit this bias, but Benoît Battistelli still uses it for propaganda. Bogus 'results' are being served on a platter to the Council (AC), working quite effectively as a sort of excuse for the serious abuses of Battistelli (the yuppie-nuremberg defense).
"I´d like to comment a bit on the AC resolution," a person told us this morning. "It seemed to be strongly worded but actually does not impose an external review [...] "to consider the possibility of involvement of an external reviewer or of arbitration or mediation" [...] which leaves it to the latitude of the president. More importantly, it doesn't say anything about the past disciplinary procedures."
Yes, indeed, but the dismissed union leaders are still in power.
"Since SUEPO and Battistelli already had a meeting just before the AC meeting," the person added, "and Battistelli didn´t budge an inch is there anything to be expected of him? He can just say that SUEPO is inflexible and that he did his best.
"This morning we saw SUEPO getting quite viciously smeared by "Anonymous" and if Battistelli's PR campaign carries on, we expect to see a lot more of this blame-shifting.""The final sentence is rather stupid: "Requests the staff representation and the Trade Unions – to acknowledge the importance of firm and fair disciplinary procedures;" as if the staff representation had to understand this. This is a request that has to be made to Battistelli, not to the staff representation. So poorly written…"
We took note of this the other day. Expect the propaganda to basically characterise SUEPO as stubborn, inflexible, overzealous, radical, and so on. As if SUEPO, being the messenger (highlighting some obvious institutional issues) is the problem. This morning we saw SUEPO getting quite viciously smeared by "Anonymous" and if Battistelli's PR campaign carries on, we expect to see a lot more of this blame-shifting. █
Permalink
Send this to a friend