07.17.16
Gemini version available ♊︎
The role of Ericsson and the EPO's PR agency is mentioned as well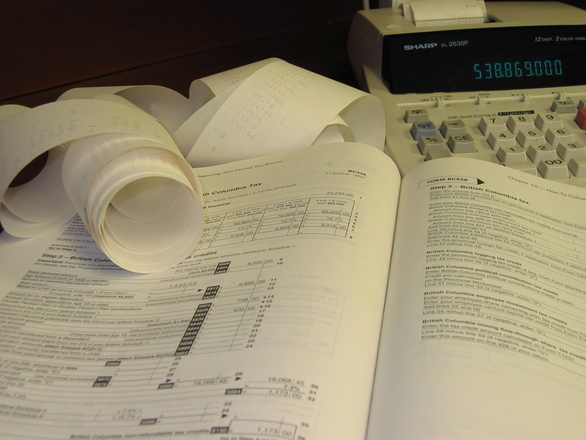 Summary: Weaponisation of European companies for the sake of artificial elevation of prices (patent taxes) a growing issue for Free/Open Source software (FOSS) and those behind it are circulating money among themselves not for betterment of products but for the crippling of FOSS contenders
THE long if not endless war waged by Microsoft against GNU/Linux is far from over. This past week, e.g. in our daily links, we gave several examples of the latest assaults by Microsoft (Android antitrust, Linux booting restrictions, lobbying against freedom-respecting policies and more), aside from the patent angle. Microsoft sure knows what it's doing and if Microsoft succeeds, Linux-powered products will lose their broad appeal due to removed (thanks to legal threats) features and artificially-elevated prices. In this post we shall focus on the patent aspects alone, as we so typically do in order to keep things simpler.
"Microsoft sure knows what it's doing and if Microsoft succeeds, Linux-powered products will lose their broad appeal due to removed (thanks to legal threats) features and artificially-elevated prices."Let's start with the Microsoft-friendly advocacy site, IAM 'magazine'. IAM's innuendo-filled focus on China's patent activity as of late [1, 2] finally culminates in China's "misuse of competition law for protectionist policies," as if the West never ever does this (it's certainly the norm at the USPTO and ITC). IAM wants to make China's system (patents, courts etc.) look unfair and unjust, as it did the other day too. China is apparently very mean because there's bias there that's hardly unique to China. Huawei is the one major Android OEM that Microsoft never managed to blackmail using patents (it reportedly did try over the years) and IAM now says that "Huawei attracts flak from Nokia, while adversary Samsung signs major deal with the Finnish company" (good cop, bad cop). It is obviously a loaded headline and IAM does not tell readers that Nokia's patent troll, MOSAID (now Conversant), is paying IAM. What a farce of a 'news' site. MOSAID (fed with Nokia patents at Microsoft's instruction) can be viewed as somewhat of an extension of these entities and after Microsoft effectively hijacked Nokia it's taxing Google/Android (hence Linux) in a royalty stacking fashion. This happens right now not only in the Western world but also in Asia, albeit Huawei has been one of the very few exceptions (the Chinese government, which is connected to it, seems to have protected it). "Here's Why Nokia Is About To Get More Money Out Of Its Patents" is a new article from Fortune (writing a lot about patents so far this month) which reminds us that Microsoft essentially turned Nokia into a patent aggressor. Put another way, Microsoft made Nokia yet another one of its (many) patent trolls that are openly against Android and Linux. "I booked http://nokiaplanp.com," wrote Benjamin Henrion, but that was "years ago, I was right." The P stands for Patents and it happened around the time people were making jokes about Nokia's plans under Microsoft's mole, Elop (there were nearly a dozen such plans with a different alphabetic letter for each).
People are kindly asked to remember what Microsoft did to Nokia as revisionism about it is quite routine nowadays. Not only Nokia engages in such behaviour; Ericsson does this too and it goes as far as south Asia, e.g. India. European patent trolls come to India even if there are no software patents in India and virtually no patent trolls either, as we mentioned here before. Well, Micromax was last mentioned here a couple of months ago in relation to patent trolls, primarily Ericsson's (the equivalent of MOSAID/Conversant to Nokia) and here is a new blog post about it:
Ericsson has been going all out to enforce its Standard Essentials Patents (SEP) against several mobile phone companies, such as Micromax, Intex and Lava, among others, who are primarily selling mobile phones in India. The outcome of these law suits will no doubt play a significant role in defining the future of licensing and enforcement of SEP in India.

The latest in these law suits is an interim judgement by The High Court of Delhi in the matter between TELEFONKTIEBOLAGET LM ERICSSON (Ericsson) and LAVA INTERNATIONAL LTD (Lava). The interim judgement is in favour of Ericsson. More importantly, the judgement deals with various aspects of licensing and enforcement of SEP.
Ericsson keeps 'hiding' behind proxies that are patent trolls in order to shake down practicing companies. It's hardly even covert like Microsoft's scheme. Everyone knows that Ericsson is doing this. Standard-essential patents (SEPs) are used here (Nokia has many of these too) and speaking of which, the Kat who is the most pro-software patents (based on years of posting history) wrote about the EPO's PR firm the other day, noting its take on SEP holders. "The final speaker was Mark Bezant from FTI consulting," she wrote. "He mentioned that he is amongst the FRAND experts in the pending UK case of Unwired Planet v Samsung and Huawei [last reported by IPKat here]. He noted the two key issues in FRAND disputes: (a) the obligations placed on the SEP holders, and (b) the appropriate level of royalty rates. After reminding the audience of some of the methods discussed by Garreth Wong, he mentioned particular issues that arise in practice, such as having to rely on outdated licences or inherently complicated agreements. With respect to the incremental method of calculating royalties, he noted the difficulty in understanding the exact value a single patent has added to a standard. The most common approach, he explained, is looking at established comparable rates and matching them to the situation at hand. Mr Bezant concluded that one must establish a number of factors before assessing whether a licence is FRAND, such as the validity of the patents, the number of declared essential patents, the number of essential patents confirmed by a court, and the qualitative assessment performed by experts on the patents."
"Remember that there are practically no workarounds for SEPs (by definition) and FRAND is not compatible with FOSS."It's rather curious to see Battistelli's PR firm (at the expense of the EPO) promoting a software patents loophole and patent aggression. Then again, they also promote the UPC and pay IAM, which incidentally gets paid by patent trolls also. It is a hostile world out there and it makes life hard for FOSS proponents. Remember that there are practically no workarounds for SEPs (by definition) and FRAND is not compatible with FOSS. █
Permalink
Send this to a friend