07.30.16
Gemini version available ♊︎
Those who haven't chips in the game against those whose entire game is contingent upon them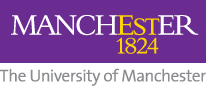 Summary: In light of the Alice case, large monopolies and their messengers moan about patent quality control, whereas here in Manchester people have an open debate about the potential harms of over-patenting
THE world is becoming a safer place for software developers because business method/software patents are dying in their country of origin. According to one of the most pro-software patents sites out there (IAM), patent "application numbers [for Visa] are down post-Alice" and "[t]his may well reflect the much tougher environment that patent owners now face in the US thanks to the popularity of post-issuance reviews and the general uncertainty around patent eligible subject matter since the Supreme Court's Alice decision was handed down."
Later in the weekend we intend to report on other trends which suggest the same thing, in spite of endless FUD from patent lawyers who profit from software patents. "Patentism is a religion and should be treated as such," Benjamin Henrion wrote the other day. "Only believers." Henrion — like myself — is a software developer fed up with patent maximalism which expanded patent scope to just about anything in software, irrespective of any evidence that suggests it would speed up development. He responded to this new article about an event right here in Manchester and told them: "It is a religion and should be treated as such."
The article or event was titled "The Great IP Debate: Do patents do more harm than good?" To quote:
Patents have been with us since the 17th century. In exchange for disclosing one's invention, the state grants a limited, legal monopoly over exploitation. In theory, the system encourages more innovation, for the good of society. But recently, voices of dissent have been rising. Legal costs are high. Specialists game the system to their advantage. Life-saving innovations get priced beyond the means of the poor.

On July 26 in Manchester, UK, at Euroscience Open Forum, Europe's biggest biennial science conference, Science|Business Editor-in-Chief Richard L. Hudson organised a formal pro- and anti-patent debate among four experts, moderated by Dame Nancy Rothwell, President and Vice-Chancellor of the University of Manchester. Herewith, his paraphrase of the arguments, so you can judge for yourself.
I know some of the people in there and I very much doubt they can make compelling arguments about the problems with patent maximalist. The University (which is where I did my studies and also worked) is quite keen not only on patent maximalism but copyright maximalism as well.
Sadly, there's a strong lobby for software patents out there and it comes through all sorts of media, including the above (IAM). Speaking of IAM, watch this pro-software patents site promoting not innovation but patent trades, composed by one who was "recognized as one of the world's most foremost IP strategists by Intellectual Property Magazine (IAM)," i.e. sponsored nonsense.
The latest shameless self-promotion by patent lawyers comes even from India ("Patenting For Success" is the title and it is not objective at all; recall the situation in India) and MSF, in the mean time, expresses "patent opposition in March in India to prevent Pfizer from patenting a pneumonia drug" (to deny poor people access to essential generic drugs).
Techrights is NOT against patents but against patent maximalism or — put another way — in favour of patent quality. The patent industry (or microcosm) doesn't care about quality; to them it's just an obstruction to business (theirs) and, accordingly, we need to counter their selfish desires. █
Permalink
Send this to a friend