09.07.16
Gemini version available ♊︎
Those who play with fire (software patents) die in a fire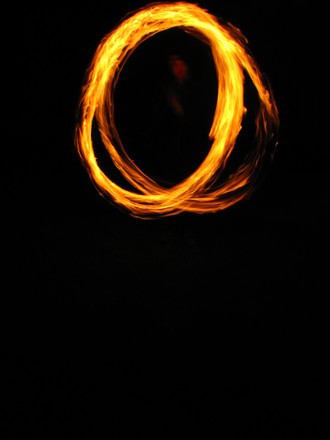 Summary: Raniere needs to pay $1.1 million (legal fees of the defendants) in a patent lawsuit which he himself initiated, only to find that his software patents are a worthless pile of papers
EARLIER this year we noted that Jericho Systems threatened a resurgence of software patents at a time of sunset for them (they're dropping like flies these days). "Jericho could be the next Alice," Benjamin Henrion noted, pointing at "No. 15-1502 (Eligibility of Patent No. 8,560,836 under Section 101 – Abstract Idea)" though we very much doubt it will ever reach SCOTUS as Jericho Systems might hope. In fact, this latest SCOTUS roundup from Patently-O (published earlier today) suggests there will be no more tests regarding software patents. "Three eligibility cases are pending before the Supreme Court," says the site. "Of these, the most interesting is likely Genetic Tech v. Merial." As we noted yesterday, there is also one case regarding the eligibility of design patents. Still, nothing that can refute/annul Alice or even the Bilski case. What does it all mean? Well, expect a lot more software patents, once properly challenged, to die in a fire.
Another death has just been reported for several software patents, demonstrating that holders of such patents oughtn't bother with software patents (neither application nor litigation). It's not just a waste of money but it can cause tremendous financial damage to oneself, as this latest story illustrates. Raniere basically sued two large companies and now he needs to pay them a fortune (over a million bucks for an individual, putting aside his own legal bills). In other words, rather than them being the victims it is him who is the victim of his own reckless actions. It's him who will pay the price for suing with software patents that are not even patent-eligible. This story has been covered by WIPR (behind a time-sensitive paywall). Yesterday it said that "Microsoft and telecoms company AT&T have been granted more than $1.1 million in attorneys' fees after succeeding in a patent suit against an inventor. Keith Raniere had claimed that the companies had infringed his software patents in February last year. The patents concerned were US numbers 6,373,936; 6,819,752; 7,215,752; 7,391,856; and 7,844,041. The order was filed at the US District Court for the Northern District of Texas, Dallas Division, on September 2."
This case shows that holders of software patents can be (self-)bankrupted if they choose to sue using software patents post-Alice. Also behind paywalls today we found this report from Law 360. It says that "A Texas judge Friday granted Microsoft Corp. and AT&T Inc. attorneys' fees after the companies defeated an inventor's suit claiming infringement of his software patents, saying the man's litigation conduct "demonstrates a pattern of obfuscation and bad faith."
"Keith Raniere filed suit against AT&T and Microsoft in February 2015, asserting the technology giants infringed upon five patents that he owned for technology covering network conferencing systems. (Credit: AP) In her 13-page ruling, U.S. District Judge Barbara M.G. Lynn determined the cases filed by plaintiff Keith Raniere…"
This happened in Texas, so it is a major warning sign to a lot of patent trolls. "Hopefully many more judgements like this to come," an activist against software patents told me yesterday. Another person, one who is making excuses for the rocket docket of patent trolls (Texas), said "it depends on who owns the #swpats – if owned by corporate entity better chance they will survive & flourish – #patentdeform" (always brandishing the hashtag "#patentdeform" as if cracking down on patent troll is a horrible things).
So, as expected, a major win for opponents of software patents and more excuses from their proponents, like Daniel Henry in this case (his Twitter activity suggests he's likely part of the patent litigation industry).
Not many sites have written about this case (at least not yet*) and software patent propagandists like IAM are just shedding tears for parasites that elevate the price of phones without actually making any (patent assertion firms). Well, next week they're running a Webinar titled "Readying a Patent Portfolio for Sale: What You Need to Know to Be Successful" (often sold to trolls or patent assertion firms) and yesterday they noted that the "Beijing-based patent buying fund Ruichuan – the closest thing that China looked to have to an SPF – has recently gone private, after Zhigu, the firm that managed it, was absorbed into the IP department at consumer tech company Xiaomi." SPF is a Sovereign Patent Fund and it typically achieves little more than enrichment of parasitic elements like patent lawyers — the same sort of people who bemoan the demise of software patents. █
____
* They typically keep intentionally quiet when there's bad news for them, instead cheering and shouting for weeks if not months when there's good news for them (like Enfish). That's the propaganda pattern of deception by omission or selective coverage.
Permalink
Send this to a friend