11.20.16
Gemini version available ♊︎
Winning by knocking others over?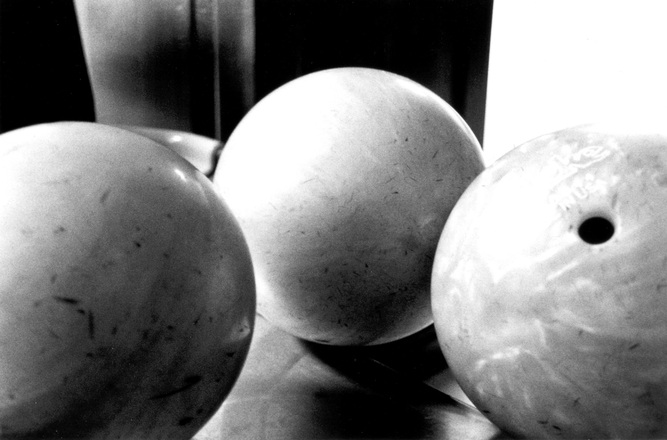 Summary: Assessment of patent systems based on litigation (or "enforcement") still a misguided yardstick but a glorified theme in the news sites controlled by (and for) the patent 'industry'
"BEWARE," AntiSoftwarePat[ents] wrote the other day, "Patent Trolls pretending to be 'Inventors' https://www.cta.tech/Policy/Issues/Patent-Reform/Urge-Congress-to-Support-Patent-Reform.aspx … #FixPatents because #PatentsMatter pic.twitter.com/qcdWnTA8v0″
The death of software patents may be already upon us, but now we need to ensure that these patents don't cross the Atlantic and spawn new patent trolls in Europe. They have already crossed the Pacific and are growingly an issue (even an epidemic) in east Asia. We wrote more about this over the weekend and last weekend; in fact, this has been a recurring theme* here since about 2 months ago. It seems like a runaway issue as while it's gradually dying out in the US the same symptoms can not been seen elsewhere and the EPO under Battistelli implements or emulates some of the worst aspects of the USPTO, including software patents in Europe.
Managing IP (MIP), in the face of strides against software patents in the US, sets up an event that seems to be promoting a case that helps patent trolls (Halo). To quote this new post about a so-called 'webinar' (usually dialogue/monologue with some programme): "Federal Circuit and district court rulings interpreting the Supreme Court's Halo opinion on enhanced damages were analysed in a webinar presented by Managing IP and Fitzpatrick" (we can envision the content based on the presenters**).
These "enhanced damages" would be mostly applicable to patent trolls (or serial patent tax collectors) and this decision will, without a doubt, embolden some of them to make them more demanding/aggressive in courts. They can broaden the number of victims and the 'protection money' extracted from each.
On to a similar topic, Florian Müller revisits FRAND — a subject he used to habitually cover back in his Android-hostile days. This time it's about automotive companies, namely Daimler and Hyundai. To quote:
About four to five years ago, there was a time when "FRAND Patents" would have been a more suitable name for this blog than "FOSS Patents": the pursuit of sales and important bans over standard-essential patents (in violation of pledges to license them to all comers on fair, reasonable and non-discriminatory terms), royalty demands far out of the FRAND ballpark and exorbitant damages claims were the three most important symptoms of a huge underlying problem, and I did what I could to shed some light on what was going on and going wrong.

While I'm glad that some of the worst potential consequences were avoided at the time, I have realized that there is some unfinished business in that area. Antitrust settlements and court decisions were helpful. Some of them, such as Judge Posner's 2012 Apple v. Motorola ruling, were really great. But attempts to abuse FRAND-pledged SEPs are still rampant. Various SEP owners are still seeking injunctions (not in all jurisdictions but definitely in some). Royalty demands and damages claims still appear to be out of line in too many cases.
These patents are problematic for many reasons, especially for Free/Open Source software. To see automotive companies joining this wave is troubling to say the least and now that automotive companies are also patenting the act of driving cars we find this new article which speaks of "Patents Driving Autonomous Car Technology". To quote a portion: "Autonomous cars is a new Technological leap in the field of transportation. Imagine millions of cars, heavy duty vehicles, ships etc. being driven without drivers which will save a lot of human labor. Also, if such technology makes commuting safe and makes you reach your destination in time with 100% safety, it will save many innocent lives which are lost every year due to human carelessness or negligence while driving."
There are already some patent trolls in this area, if not the dashboard level (e.g. navigation) then AI.
We continue to worry about patent trolls, about FRAND (or RAND, or SEPs) and of course about software patents, but at the core of these issues we have patent maximalism, or the belief that the more patents exist and are actively enforced against most entities, the better off society will be. See this new article (behind paywall) from IP Watch to witness a symptom of this disease. Called the "Online [Patent] Enforcement Index," what we have here is "Konstantinos Alexiou [who] created the Index Of Patent Systems Strength, which ranks the effectiveness and efficiency of the patent systems of 49 countries."
Are people serious about this? Is this what it boils down to? Ranking countries based on patent activity, as if the more means merrier? Totally misguided and dangerously so! █
______
* Days ago IAM wrote about patent trolls which now operate in Korea, notably "Intellectual Discovery". To quote somewhat of a background that's appended to the article: "Intellectual Discovery, on the other hand, saw its CEO Kwang-Jun Kim quit last month amid what he claimed to be a budget crisis at the SPF. Quoted in a feature in the most recent issue of IAM, Kim suggested that Intellectual Discovery would become a fully privately held entity, and that hook-ups with other patent monetisation companies may well be on the cards. "Going private means we would have a little more freedom – we would be able to broaden our horizons, perhaps working with non-Korean operating companies and partnering with other NPEs, if those scenarios are consistent with our strategy and goals," he told me. The DSS transaction seems to fit this picture pretty well; but it is likely to be one of the last deals to have been done largely on Kim's watch. Whether the person who steps into his shoes continues along this course remains to be seen."
** MIP is very pro-plaintiff, as one might expect the messenger of patent law firms to be. Here is its new article about how "Philips and Masimo have ended their long-running dispute over blood oxygen measurement patents" and here is an update from the Eastern District of Texas, where "Medtronic has been ordered to pay $20.4m in damages by an Eastern District of Texas jury for infringing a doctor's patents related to idiopathic scoliosis treatment" (guess who pockets a lot of this money other than the plaintiff).
Permalink
Send this to a friend