03.20.17
Gemini version available ♊︎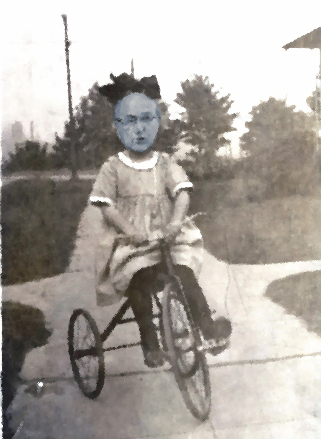 Summary: At times of great oppression against staff, in clear defiance of the law in fact, journalists are being asked (or expected) to view the oppressor as the victim, even when this oppressor drives people to suicide
THE most sickening things about the EPO, at least from my personal point of view as one who covers the scandals at a relatively high pace, are the insults being flung at EPO workers who are the victims. These endless lies are simply unacceptable. The latest insulting gesture from Battistelli was this video of his (similar to last year's). We are gratified to learn that other people felt similarly about it. "The show must go on," one reader told us, adding that "I have spent 5 mins today watching the (I mean "ze") not so famous TV show starring Don Battistellini himself on YouTube. Well, who says that this guy lacks sense of humour? The only trouble is that he might be infringing the copyright of the "allo allo" TV series of the years 1985. What a great comedy!! I couldn't stop laughing!! I might produce in the coming days a dubbed version with a German accent."
"These endless lies are simply unacceptable."Battistelli's utter lack of a sense of humour was noted here before, e.g. in relation to jokes that he probably chose not to understand. The man is as dry as fascio, basically a bundle of rods (referencing the etymology of fascism). It has gotten so bad that there's absolutely no room for entertainment at the Office. It's just like North Korea. Jokes can be taken out of context to allege that people intend to become snipers/sharpshooter and physically "take down" people. As for Battistelli, this chronic paranoid (since before he even came to the EPO) would have people believe that there are assassination attempts against him. Some people are easily fooled by this (it's widely considered a "pretext" or "false flag" for Battistelli's reign of terror). To quote this new comment in The Register: "You would think that having someone try to kill this man (bike brakes) would send a clear signal to everyone involved that something is seriously wrong. Leaving him in there when everyone is trying to get him out is a recipe for disaster."
That's a loaded statement actually. We wrote a great deal (at the time of the fear-mongering hype) about the so-called bike incident. We don't intend to repeat what we wrote as it's hardly even worth entertaining anymore.
"A reason to look closely" does exist. As one person put it: "As far as I know the story of the Presidential bike brakes being tampered with is generally regarded as "fake news" inside the EPO (even before the term as "fake news" became so popular).
"This item of "news" was put into circulation by a Vice-President apparently in order to justify a budgetary request for the President's personal security (bodyguards etc.).
"Battistelli's utter lack of a sense of humour was noted here before, e.g. in relation to jokes that he probably chose not to understand.""I don't believe that anybody inside the EPO takes it seriously. It is considered to be PR trick to gain sympathy from the Administrative Council by portraying the President as a "victim".
Yes, this happened at the time when Battistelli, the Liar in Chief, had to justify spending over a million Euros (in a few years) on stupid personal bodyguards which are neither useful nor required. He's having a 'party' with EPO budget and rewards cronies around him. It's rather despicable to watch.
Outsiders should not be fooled by Battistelli. The man is likely responsible for the death of quite a few people (suicides), yet he wants to be seen as a poor old man having to defend himself from "armed Nazis", "Mafia", and "snipers".
"Yes, this happened at the time when Battistelli, the Liar in Chief, had to justify spending over a million Euros (in a few years) on stupid personal bodyguards which are neither useful nor required."Battistelli and his cronies, moreover, can't stop bullying staff. Not too long ago someone told us about the EPO's head of the law department (as if they care about law at the EPO), who should still be Ms Theano Evangelou, "a Greek lady on her forties," according to her victim. "She was the lawyer playing the "public accuser" against me on my disciplinary sessions. She was zealous and defiant. [...] after that the ombudsman established the wrongdoings of the Office against me…
"She was (and probably still is) assisted by a younger pal, some Kostantinos Kortsaris, typical arrogant and vain and law-illiterate human byproduct office's money can buy…"
What we have witnessed at the EPO is systematic legal bullying against people. We have literally a hundred or more stories that can come out at any time, shall the relevance or need arise. In a sense, the Office is now run like some kind of Mafia, yet some are led to believe that the Mafia Don, Battistelli, is the victim. Recall the following recent articles of ours:
In the next post we shall look into more of the diversionary tactics used by the Office to habitually portray sysmetically-abused staff as spoiled, over-demanding and aggressive. It seems to have become somewhat of a trend recently (damage control) tactics, so we have decided to respond proportionally. █
Permalink
Send this to a friend