10.11.17
Gemini version available ♊︎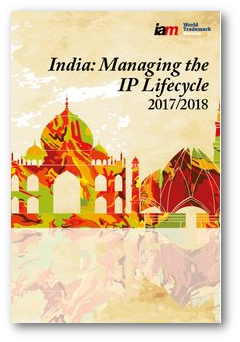 Summary: The patent lobby is attempting to find new ways to impose patents on software (with euphemisms like "reasonable", "non-discriminatory" or "fair"), even in places that explicitly disallow these
THE Association for Competitive Technology (ACT), Business Software Alliance (BSA) and other front groups of Microsoft have long lobbied for FRAND. It's one way for Microsoft to systematically impede/suppress/discourage if not altogether ban/obstruct Free/Open Source software. Cablegate has a lot of evidence of it.
Any FRAND Trojan horse is basically an attempt to put a cost on things that are otherwise free, such as software. When everyone is free to implement something, in the form of Free/Open Source software, the only barrier can be software patents.
India, as is widely known, is not allowing software patents, yet IAM keeps shaming and bullying India to change that policy. IAM is basically like a lobbying group masquerading as a publication. Yesterday Jacob Schindler wrote about it again, in support of FRAND. To quote the final portion:
Over at SpicyIP, Rajiv Choudhry discusses the new FRAND initiative in the context of what he terms an "ongoing turf war" between the TRAI and the CCI. In the patent space, the latter has become a fixture thanks to its intervention in two SEP disputes involving Ericsson. The CCI launched investigations of the Swedish company based on complaints by both Intex and Micromax, both of which Ericsson sued for patent infringement. In March 2016, the Delhi High Court ruled that those probes could continue, suggesting that the CCI is going to have jurisdiction to look into such SEP matters going forward. If anything comes of this TRAI consultation, there could be a second SEP watchdog in India that patent owners will need to pay close attention to.
As a reminder, earlier this year IAM did its usual lobbying in India, e.g.:
Also yesterday there was an observation about this new report regarding FRAND in relation to Qualcomm. "FRAND, ACT and Mingorance, sounds like a nightmare for freedom," Benjamin Henrion remarked on this report. To quote a portion:
Qualcomm's patent fee model is based on the widely used so-called "fair, reasonable and non-discriminatory" (FRAND) licensing model. The European Commission, however, has yet to make a final decision on which technology patent fee model it favours.
Look who the author is quoting. It's appalling. A Trojan horse from IP Europe and more Microsoft-connected front groups. Recall what we wrote about it on Sunday and see this new tweet which says "Paris hosts standard body organisations' and IP Europe's initiative for a code of conduct in IoT and 5G licensing."
They are trying to stick software patents tax using buzzwords like IoT and 5G.
Also regarding Qualcomm, this new blog post deals with the European Commission's take:
There have been strong indications that the European Commission's Directorate-General for Competition (DG COMP) has serious concerns about the potentially anti-competitive effects of Qualcomm's proposed acquisition of NXP Semiconductors. By now, there can be no doubt about that: the Commission's website states that Qualcomm submitted commitments four days ago. No one offers commitments if unconditional clearance is achievable.

Typically, companies discuss such proposed commitments with the Commission beforehand. If the Commission believes the commitments might be useful, it puts them to a market test, giving stakeholders an opportunity to comment. Here, there is no official confirmation–just rumors–of an ongoing market test.
It's important to be aware that the fight for software patents is taking new forms; they often disguise it as "FRAND" (every now and then they say "RAND") and software patents are being framed as "AI" or "cloud" or "IoT" or whatever (at the EPO too). █
Permalink
Send this to a friend