12.02.17
Gemini version available ♊︎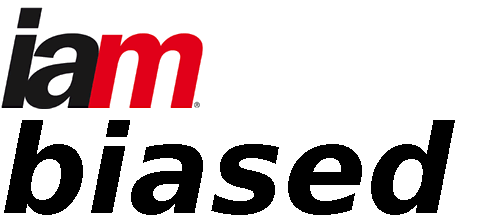 Summary: The real news about Tencent has been exploited and twisted by the patent trolls' lobby (IAM), which attempts to falsely attribute success to patents
IAM is more or less a think tank for patent trolls and various aggressors. It sets up lobbying events, sometimes even for the EPO, and it pushes a toxic agenda which is clearly very harmful to science and technology.
Yesterday IAM outdid itself and sank to new lows. IAM's staff (what's left of it anyway) saw some news about a company in China becoming big and decided to spin that as "patents" (the company succeeded in spite of patents, not thanks to them). The headline is laughable and it's just the latest fantasy from the patent trolls' lobby (IAM). It wants us to think companies succeed only thanks to patents. To quote some portions:
In the hottest Hong Kong IPO in a decade, shares of China Literature surged over 90% in their trading debut earlier this month. The wild success of Tencent's digital publishing business with investors is just the latest success for the Shenzhen-based internet giant, which recently became the first Asian tech company to reach a total value of over $500 billion – joining the likes of Amazon, Microsoft and Alphabet. The China Literature listing is a good example of how Tencent has deployed an IP strategy that goes well beyond patents to drive big revenues.

[...]

Patents have also supported Tencent's move into the market for mobile and video games, where it has used M&A to become a major global force. A 2015 analysis found Tencent to be the most important holder of Chinese patents in the field, with other big powers including Huawei, ZTE and Microsoft. Thus far, the gaming segment seems to be the one that has precipitated the most overseas patent conflict for Tencent.
IAM then admits, only at the very end, that it's not even about patents, as the company does not have many patents compared to smaller companies:
Tencent may not have quite the profile in the patent world that Chinese telecoms and other tech companies with more overseas business do, but the numbers show that it's an important local player.
Lying is sometimes an art. IAM is artistic in the sense that it takes a subject which has nothing to do with patents and then turns that into patent maximalists' propaganda. █
Permalink
Send this to a friend