05.05.18
Gemini version available ♊︎
But the lawyers? They must be delighted! Mo' money, mo' lawsuits, no problems (for them).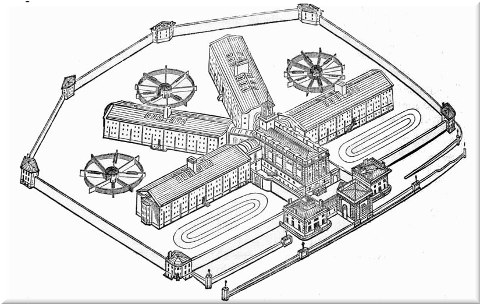 Reference: Broken windows theory
Summary: The 'window breakers' that are law firms (or patent maximalists) have created a hostile and unsafe environment in which many bogus patents exist and cause fear (even among people and companies that did nothing wrong and have not infringed/stepped on any valid patent)
HAVING covered these matters for well over a decade, and having focused on the EPO for nearly 4 years now, we heard and read all sorts of stories. Some of them cannot be published (ever) because of source protection. EPO insiders tell us about low-quality EPO patents from Apple. Yes, Apple is being granted what should never have been granted. Yet examiners are compelled to grant; there's pressure from above. It means that Apple and other large corporations now have many European Patents (EPs) that are, in effect, bogus. If challenged in court — a highly expensive process — these would perish. Even examiners know that. There's a reason why so many of them signed this petition, which fell on deaf ears (EPO management just carries on lying about patent quality).
Florian Müller, who has studied and covered Apple's patent affairs for a very long time (after authoring books about technology), is back to his old and almost abandoned habit of visiting patent courts across Germany. He produced some decent, exclusive coverage this way (in the distant past). A few days ago he said that "Apple and Intel [were] jointly seeking invalidation of Qualcomm patent asserted against iOS Spotlight search" in Europe. It's no secret that nobody (except lawyers) benefits from the granting of bogus patents. Generally speaking, Apple is not benefiting but mostly suffering from the decline in patent quality at the EPO. To quote Müller:
In the previous post I mentioned today's Qualcomm v. Apple hearing (Munich I Regional Court). Just before going to the courthouse I checked on the EPO register and found something interesting: one of the four patents-in-suit was just granted last year, and a result, it was still possible for Apple and Intel to file a timely notice of opposition with the European Patent Office…

[...]

The claims appear extremely broad to me–like the worst Nokia patents-in-suit I've seen, but those Nokia patents at least tended to be much older.
Not so long afterwards Müller wrote: "Went to the Munich I Regional Court, which had told me by email last week that #Qualcomm v. #Apple would be heard at 9 AM, only to find out it'll be 4.5 hrs. later… No such thing as PACER in this semidigital-at-best country
#patents […] Back to the courthouse. Maybe Presiding Judge Dr. Zigann will say something about the extreme breadth of that patent family. Normally the focus at first hearings in Munich is on infringement, not validity. […] Break at Munich I Regional Court: court is inclined to find #iOS Spotlight search in infringement of #Qualcomm #patent family, remains unconvinced of #Apple's non-infringement contentions, *but* voiced serious doubts about validity at *unusually early* stage of proceeding."
He later cited Techrights in relation to this patent family. Why was the EPO doing this?
Müller then turned it into another (more detailed) blog post, at the end of which he said that "Judge Dr. Zigann noted that the Federal Court of Justice is patentee-friendly." This is not new to us; Germany is creating a sort of 'parallel' Eastern Texas in Europe, just as China does in east Asia. This attracts 'business', albeit only for lawyers and jurists. It's a deterrent/repellent for actual, real businesses (TC Heartland in the United States made it a huge liability to have any kind of operation anywhere near/inside the Eastern District of Texas).
Müller has been covering this case for quite some time because it involves Qualcomm and Apple, two companies he's quite familiar with (their past also).
How would we sum up this case? An EPO failure. Bad EPs. This is good for patent trolls looking for 'easy money' in Germany, but what would that do to the real German economy? Does it want to thrive in a productive (e.g. manufacturing) industry or a litigation 'industry'?
Müller wrote:
Today's Qualcomm v. Apple hearing in Munich (see my previous post on Apple and Intel's invalidation efforts and my tweet on the postponement of the hearing by 4.5 hours on short notice) started with a surprising move by Qualcomm: a withdrawal of several asserted claims. (Last month Qualcomm also withdrew several asserted claims from its first ITC complaint against Apple.)

Qualcomm's German lead counsel, Quinn Emanuel's Dr. Marcus Grosch, handed out the related motion to dismiss and explained that Qualcomm's intent was to narrow the (in)validity issues in the case, the obvious objective being to avoid a stay of the infringement case (or of the enforcement of a potential injunction) pending resolution of any Apple-Intel nullity actions or the opposition (to a recently-granted EPO patent) I blogged about earlier today.

[...]

Judge Dr. Zigann noted that the Federal Court of Justice is patentee-friendly. Others say so, too, and it's plausible. It may very well be that today's United States Court of Appeals for the Federal Circuit is more balanced than the Federal Court of Justice of Germany. But there are serious issues when a patent involves search filters and is all about automation, yet an infringement is identified where a claimed filter doesn't appear to be in play and a result depends on users organizing their data in a way that comes down to them doing the index-building or iteration that a database or search engine should perform.
Müller's posts should be a reminder or wake-up call to the EPO. This recently-granted EPO patent is dodgy, just like many others. Intel and Apple are wealthy enough to pay lawyers to 'intercept' this patent in court, having probably paid a great deal of money to also research this patent. How many businesses can actually afford to do that?
It is meanwhile (as of last night) reported in US media that Qualcomm is deposing key Apple staff:
Apple Inc. executive Eddy Cue will be questioned by Qualcomm Inc.'s lawyers as part of a legal battle between the companies over billions of dollars in patents and licensing fees.

[...]

In November, Qualcomm filed a motion to depose Cue. Apple pushed back stating that Cue's role overseeing services made him unrelated to the case. Qualcomm cited past Apple statements pinpointing Cue as one of the lead negotiators when the iPhone launched in 2007 exclusively on AT&T Inc.'s network in the U.S.

Cue, 53, is one of Apple's highest-profile executives, having moved up through the ranks over 29 years at the company. As senior vice president for internet software and services, he frequently announces new features for Apple Music, Apple TV, and video-related services on stage at company events. He's also Apple's chief negotiator for digital music, video, and books and is one of Chief Executive Officer Tim Cook's top lieutenants.
Stephen Nellis (Reuters) wrote about this too:
Qualcomm Inc can depose Apple Inc's services chief Eddy Cue in addition to Chief Executive Tim Cook, a magistrate judge in the U.S. District Court for the Southern District of California ruled on Friday, part of the chipmaker's effort to determine whether Apple worked with Samsung to focus regulatory scrutiny on Qualcomm.

The access to Cue is important because Qualcomm alleges talks between executives at Apple and its rival Samsung Electronics Co Ltd were central to its decision to cut off Apple from a stream of nearly $1 billion in licensing rebate payments.
What we have here are a bunch of hugely expensive patent cases from which only lawyers are profiting. Had these dubious patents not been granted (on truly laughable things, such as rounded corners), there would be no lawsuits and no thus money for lawyers.
As we noted at the very start, Apple is also culpable here, it's not really a victim. Apple knowingly pursues laughable patents — a subject that Müller habitually jokes about. Pure gimmicks — one might say "consumerism" — patents are being spun using the buzzword "AR", e.g. this example from a few days ago, in the form of PayPal patents [1, 2]. Here's Apple with "VR" or "AR", also as recently as days ago [1, 2]. Apple advocacy sites actually celebrate this nonsense. Apple may sue companies if they attempt to make products blind-friendly (or semi-blind-friendly). Is there no ethical breach here?
In other news, Apple has just been stung by trivial software patents yet again. There were many articles about it in the past week, e.g. [1, 2, 3] ("Apple Accused Of Violating Patents With iPhone X Camera"). Apple should really just join the fight against software patents; but it won't… these patents aren't really on the camera itself (i.e. physical) but something a lot more abstract.
Speaking of actions against Apple, Unified Patents recalls software patents which were "asserted against Apple and Visa…"
Robert Jain says these are becoming "likely invalid" after PTAB (similar to the EPO's BoA) got involved. The patent if not patents (plural) at stake is assigned to a troll known as Universal Secure Registry:
On May 3, 2018, the Patent Trial and Appeal Board (PTAB) instituted trial on all challenged claims in an IPR filed by Unified against U.S. Patent 8,577,813 owned and asserted by Universal Secure Registry, LLC, a known NPE. The '813 patent, generally directed to authenticating a user using biometric and secret information provided to a user device, has been asserted against Apple and Visa.
Docket Navigator has meanwhile highlighted Uniloc USA, Inc. et al v Apple Inc. Uniloc has been a pretty major patent troll since Microsoft paid it (yes, lots of money from Microsoft) and nowadays it's going after Apple with those same patents. As evidence of the fact that we're talking about algorithms here:
The court denied plaintiff's motion to compel production of the entire source code for two of defendant's operating systems because plaintiff failed to establish that the additional code was relevant and proportional to the needs of the case.
If they want to see source code, does that not make it obvious that these are software patents which can be voided under Section 101/Alice? Microsoft surrendered to Uniloc well before Alice and things have changed since.
We'll have a lot more to say about Microsoft's own patent aggression in the next few posts. In the meantime Apple can (or ought) to just join the patent reformers and abandon the patent aggression legacy of Jobs and Cook. As for the EPO? Examiners seem to be pressured to grant patents in clear defiance of the EPC. Therein lie some of Apple's biggest problems at the moment. █
Permalink
Send this to a friend