06.10.18
Gemini version available ♊︎
Google is patenting algorithms (sometimes not even its own)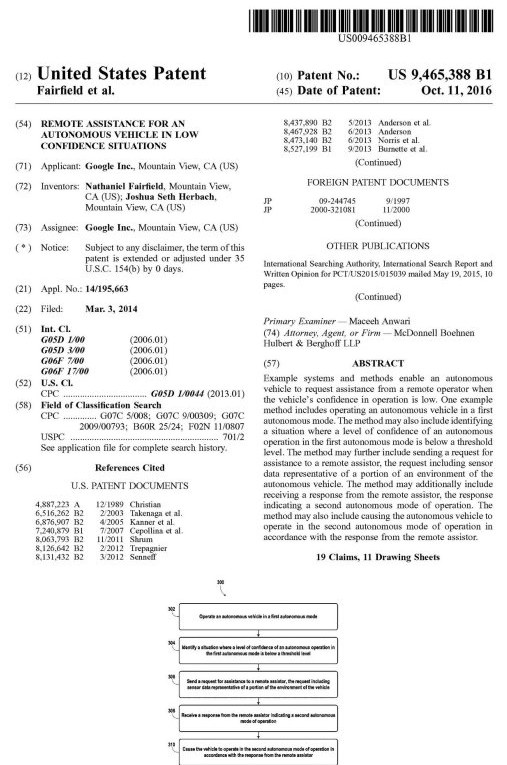 Summary: Complaints that Google is claiming credit for other people's work and then patenting that, in effect 'pulling an Edison' to stockpile questionable patents while occasionally resorting to patent aggression
LAST year someone told us the story of how Google had used Alex Converse to patent someone else's work. This was particularly disturbing not just because of prior art but also because of patent scope.
"It would be bad if Google ever got granted any patent on anything related to asymmetric numeral systems (ANS) because it's an algorithm."Well, the originator of the method speaks out again. Jarek Duda was making some headlines last year and now he's back. Rather than walk away and apologise Google seems to be doubling down on its bad practice, which involves patenting software:
When Jarek Duda invented an important new compression technique called asymmetric numeral systems (ANS) a few years ago, he wanted to make sure it would be available for anyone to use. So instead of seeking patents on the technique, he dedicated it to the public domain. Since 2014, Facebook, Apple, and Google have all created software based on Duda's breakthrough.

But now Google is seeking a patent that would give it broad rights over the use of ANS for video compression. And Duda, a computer scientist at Jagiellonian University in Poland, isn't happy about it.

Google denies that it's trying to patent Duda's work. A Google spokesperson told Ars that Duda came up with a theoretical concept that isn't directly patentable, while Google's lawyers are seeking to patent a specific application of that theory that reflects additional work by Google's engineers.
How is that even patentable? The Google-hostile Mr. Gross said a few days ago, "guess which big co had NO trouble getting clearly Alice-ineligible applications rubberstamped at PTO while Director Lee was in charge? GOOGLE of course! this filing on 2 "modes" of AV operation would have been sh*tcanned by anyone else under 101 as "abstract idea"…" (image copied at the top)
"Generally speaking, especially in light of Alice, there's no room for patents on algorithms in the patents repository."Maintaining that conspiracy theory that Google is behind everything, these people would have us believe that Google enjoys special treatment. It would be bad if Google ever got granted any patent on anything related to asymmetric numeral systems (ANS) because it's an algorithm. Generally speaking, especially in light of Alice, there's no room for patents on algorithms in the patents repository. Do Know Evil, Google? █
Permalink
Send this to a friend