08.05.18
Barrier to entry, with help from their trolls (enforcement by proxy)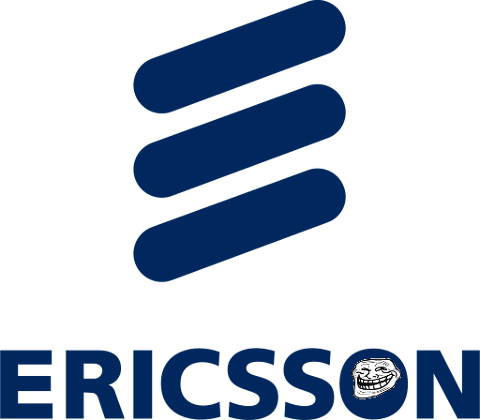 Summary: Formation of monopolies around what ought to have been commodity/public utility, courtesy of companies that have nothing left but a pile of old patents
"Patent troll APA Electronics is trying to enforce yet another stupid patent on addressable LED," Benjamin Henrion wrote last week, linking to this new article with many comments about APA Electronics. To quote the introduction:
There are some components which are used within our sphere so often as to become ubiquitous, referred to by their part number without the need for a hasty dig through a data sheet to remind oneself just what we are talking about. You can rattle a few of them off, the 555, the 741, the ESP8266, and so on.

In the world of LEDs, the part that most immediately springs to mind is the Worldsemi WS2812 addressable LED. This part consists of three LEDs in red, green, and blue, all in the same package with a serial interface allowing a chain of individually addressable multicolour lights to be created. We've seen them in all sorts of places, and if you don't recognise the part number then perhaps you will by one of the names they're sold under: Neopixel.
It is widely known by now that when creating devices one must grapple with patent thickets, which artificially inflate/significantly elevate the costs associated with engineering. It gets a lot worse if these devices are connected, whereupon there are also wireless patent thickets, which are today's focus.
As is widely understood, Ericsson is not much of a practicing company anymore. Its patent thickets, with almost-expired patents, are what keeps Ericsson floating/afloat (not for long). Richard Vary recently wrote: "Ericsson has a world-class portfolio of cellular SEPs which it is keen to license on FRAND terms, but the long-awaited decision of a California court in a case involving the Swedish company and TCL may not have correctly valued the portfolio…"
The TCL case was covered here before; patent maximalists still obsess over it and a few days ago Watchtroll mentioned these SEPs in relation to a new LG deal. In its own words: "Swedish multinational telecommunications company Ericsson and South Korean consumer electronics firm LG Electronics announced that they had entered into a global licensing agreement to cross-license patent portfolios held by both companies. The patents in these portfolios include standard-essential patents (SEPs) related to various cellular technologies, including those related to second generation (2G), third generation (3G) and fourth generation (4G) cellular standards."
Ericsson's trolls/proxies contribute some more to these patent thickets. There are several such trolls and we've named them before. Here is how the patent trolls' lobby (IAM) described the LG deal:
Yesterday brought news that Ericsson and LG Electronics have reached terms on a new global SEP cross-licence. The agreement will end a four-month-old litigation in the United States which might otherwise have set up an important post-TCL test for the Swedish company. Meanwhile, LG Electronics (LGE) is trying to get more licence revenue out of smaller players, as evidenced by a suit of its own filed this month in Germany. According to the press release, the new deal between Ericsson and LG covers 2G, 3G and 4G patents.
Corinne Reichert covered that at CBS as follows:
Networking giant Ericsson has announced signing a global patent licence agreement with LG Electronics for the latter to utilise its cellular standard-essential patents across 2G, 3G, and 4G.

According to Ericsson, this will enable the company to obtain "a fair return" on its research and development (R&D) investments across mobility technologies.

"Ericsson and LG Electronics are two of the leading contributors to the GSM (2G), UMTS (3G), and LTE (4G) cellular communication standards, and both companies are making significant investments in the development of the NR (5G) standard," the Swedish networking company said.
5G patent tax makes one wonder if it's worth adopting and to what extent; the subject was brought up in the 91st issue of IAM in relation to China and indirectly again yesterday. Joff Wild did a puff piece for the patent troll Sisvel, alluding to Wi-Fi among other things:
Last week IAM's North America editor Richard Lloyd wrote a piece about what he and many others believe is a bounce-back in the US licensing market – albeit one that is less than dynamic because of, among other things, uncertainty around eligibility.

To back up his case, Richard cited two recent big wins for patent owners, IBM and WiLAN, in the US courts, as well as comments from Ilka Rahnasto of Nokia and the recent change of guard at the USPTO, with Andrei Iancu showing a very different approach to his predecessor Michelle Lee.

[...]

Recently, I spoke to Mattia Fogliacco, Sisvel's CEO, and Nick Webb, who manages the firm's wi-fi programme, and they agreed that things are picking up generally. They also told me a bit more about their relationship with Samsung. This does not involve just a licensing deal, but also a separate agreement which has seen the Korean company transfer patents to Enact IP, a special purpose vehicle set up by Sisvel which will license them out as part of its broader Wi-Fi programme.
The above-mentioned "Wi-Fi programme" is nothing but an extortion racket by a patent troll that thrives in Europe.
As we noted yesterday, trolls nowadays perish in the US and even China starts getting tougher on them. Yesterday Patently-O highlighted this report about Massachusetts and its fight against patent trolls. To quote:
The Massachusetts tech industry may finally have a weapon against patent trolls.

State lawmakers are moving to increase penalties against the so-called trolls: individuals or firms who try to hijack other companies' intellectual property for a payoff. A measure that would ban "bad faith" assertions of patent infringement, and allow for triple damages in successful defenses, was included in an economic development bill passed by the state Senate on Wednesday. The House version of that bill doesn't include the patent troll measures.

Formal sessions end for the year on July 31, so lawmakers have only a few days left to resolve their differences.
Wi-Fi patents are not necessarily software patent (only some of them are); but the main point which is worth making about them is that they make up thickets that are being 'enforced' (lawsuits) by trolls like MPEG-LA (for multimedia formats). █
Permalink
Send this to a friend