10.21.18
Gemini version available ♊︎
The chaining of software developers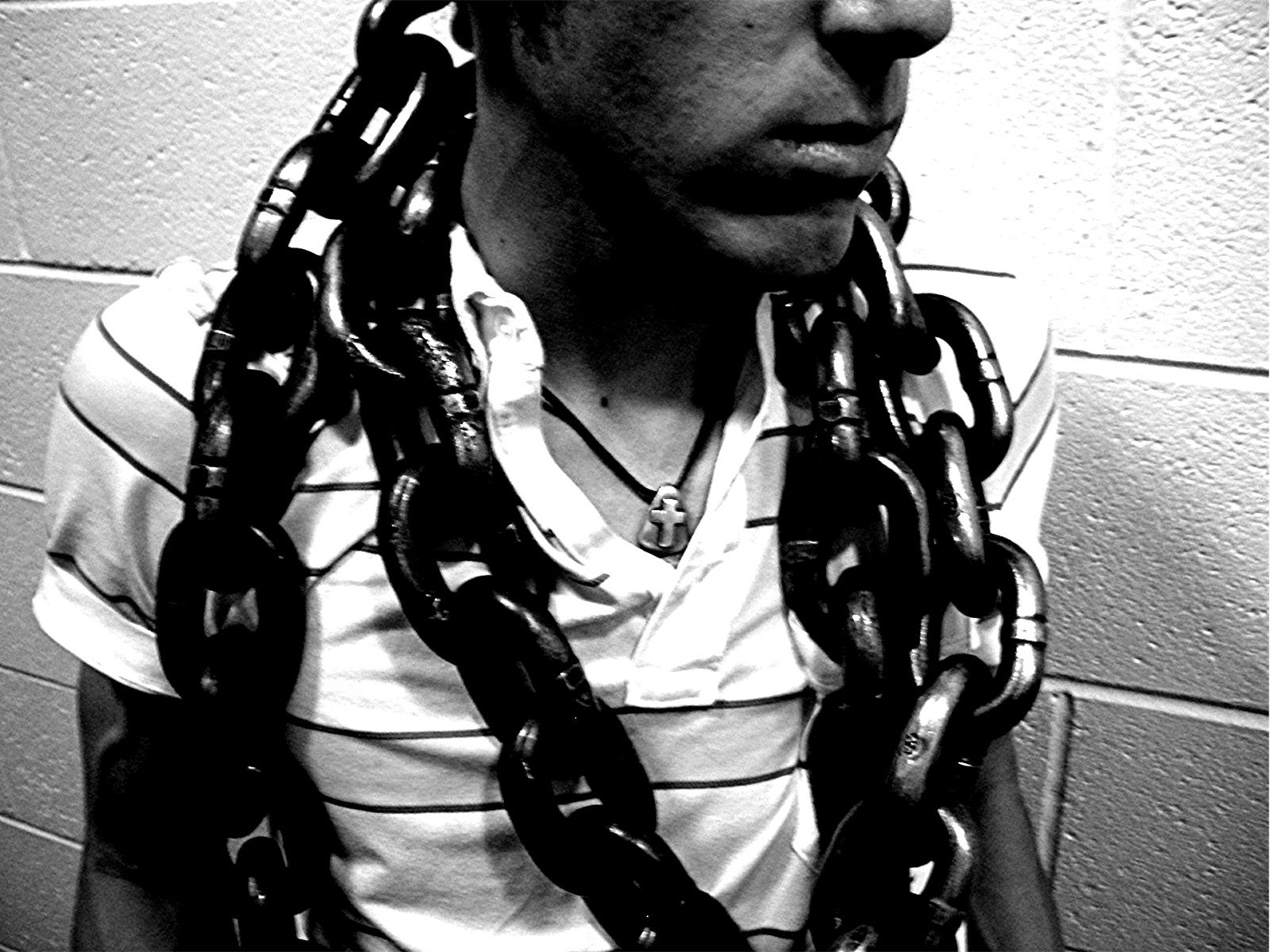 Summary: The U.S. Patent and Trademark Office (USPTO) is still granting abstract software patents because words like "blockchain" get mentioned in the applications; companies that do this hope to shield themselves from disruptive technology and possibly facilitate future patent blackmail
BOTH the EPO and USPTO have piggybacked the blockchain hype; they are chaining together a bunch of buzzwords like "AI" and "4IR" to come up with excuses to grant software patents in Europe and even in the US, in defiance of 35 U.S.C. § 101. We wrote a couple of articles about this very recently [1, 2] and Mastercard's role was last mentioned earlier this year (also in prior years).
Big banks are entrapping the market with bogus, abstract software patents whose likely purpose is to fence away disruptive technology, by means of lawsuits or threats thereof. A few days ago Stephen O'Neal wrote:
On October 9, American financial services giant Mastercard was granted a patent for a method to partition a blockchain so that it can store multiple transaction types and formats. The filing published by the U.S. Patent and Trademark Office (USPTO) reveals the details of the new system — not the first of the kind for Mastercard.
Why are such abstract patents being granted? More of that same hype we wrote about before?
Not only big banks are doing this; large technology companies have been doing the same thing, notably IBM. There was this article about it (crossposted in other sites) which spoke about it as follows:
The adoption of blockchain technology is slowly taking shape across a multitude of industries. At the forefront of the amalgamation of payment systems and logistics is US tech giant International Business Machines Corporation (IBM), which has established itself as a leader in terms of blockchain-based products and offerings.

The latest developments aim at the logistics sector – but IBM has been keen on blockchain for over 5 years that reveals a slow and steady approach to the adoption of enterprise-scale blockchain solutions.
If you have an Internet company or merely a Web site, then just remember that IBM has a long and well-documented history of blackmailing such companies/sites under the false pretense of 'invention' (rather, having a large pile of bogus software patents). They just wait until the target has enough money. It's an ambush. What we have here is patent bully and software patents lobbyist carrying on patenting software, knowing these bogus software patents won't be tested in court (they can be used for blackmail instead).
As another new article makes clear, IBM isn't alone (Microsoft is in this too, as usual). Proprietary software giants strap patent barbwire — even if those are bunk software patents — to entrap and demolish rivals. These are like submarine patents.
"Big hitters like IBM, Microsoft, Oracle and others," said this article a few days ago, "have stepped up technology investments in the past 18 months, largely through R&D labs and participation in open source software bodies including the Linux Foundation's Hyperledger project…"
Remember that the Linux Foundation is not against software patents; it's into the OIN approach. The problem, however, is that it doesn't guarantee peace or cooperation, except perhaps among sponsors of the Linux Foundation (i.e. very large companies with seats on the Board). █
Permalink
Send this to a friend