03.31.19
Gemini version available ♊︎
New York Times on patent trolls. Image snapped by Josh from CCIA.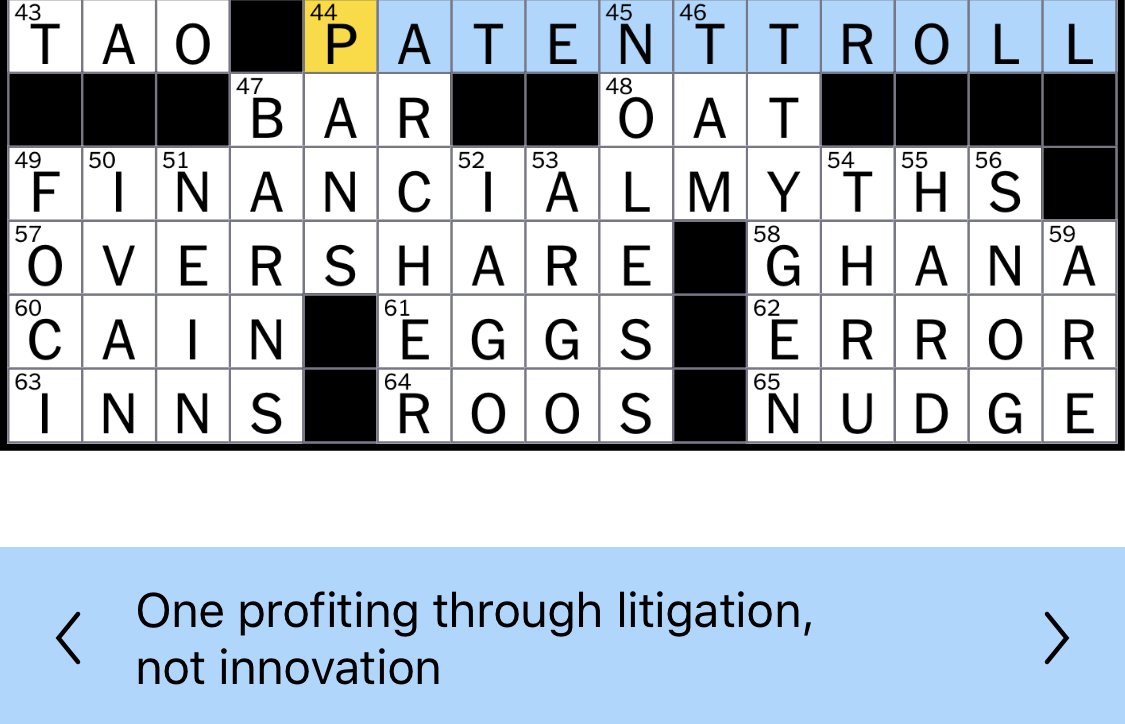 Summary: New claims that trolls are making a comeback are difficult to verify; these may be as unreliable as claims of a software patents comeback
THE European Patent Office (EPO) and the U.S. Patent and Trademark Office (USPTO) both support patent trolls. The latter pretends they don't exist or aren't a problem and the former keeps legitimising trolls — a subject we'll deal with later in a separate post.
"Patent Assertion Entities Are on the Comeback Trail," said patent litigation and software patents booster Scott Graham a few days ago. He calls "patent trolls" just "Patent Assertion Entities" (although he uses the word "trolls" in the body, so maybe the editor is to blame). To quote: "Patent assertion entities seem so 2012. Businesses that acquire patents and then enforce them—sometimes criticized as "patent trolls"—have largely dropped out of the headlines since the America Invents Act (AIA) and the Supreme Court's Alice decision simplified the process of challenging patent validity in many cases."
Nothing has changed as far as Alice goes — a subject that we'll write about later (separately). Since there's a paywall, it is hard to verify the accuracy of the above claims (that there's a comeback of trolls).
"Several years after a series of Supreme Court decisions reduced the threat to companies from 'non-practicing entities,' patent trolls may be climbing back out," Crain's Cleveland Business wrote some days ago in "NEO faces a resurgence of patent trolling" (not accessible in the EU).
These two articles make somewhat surprising claims, but the basis is not accessible to a broad audience, only subscribers and such.
What is known for a fact, however, is that patent trolls are widely reviled (see the above crossword puzzle, which is new) and they damage local economies.
New reports such as "Apple Stores reshuffled in Texas to foil patent trolls" from Apple fan sites (alluding to high-profile cases like VirnetX v Apple) still talk about this problem:
Apple is closing a pair of retail stores in east Texas, and opening a new one nearby to take on their traffic. But this has little to do with customer convenience; it's likely all about patent lawsuits.
The courts in east Texas, as we've noted many times before, wanted to attract patent trolls and this is ruining retail jobs. It also discourages participation over there at a technical capacity (server hosting, development and so on). █
Permalink
Send this to a friend