08.08.20
Gemini version available ♊︎
Yesterday: IBM and the Bomb: Series Index (on 75th Anniversary of Atomic Bombs Being Dropped on Civilians)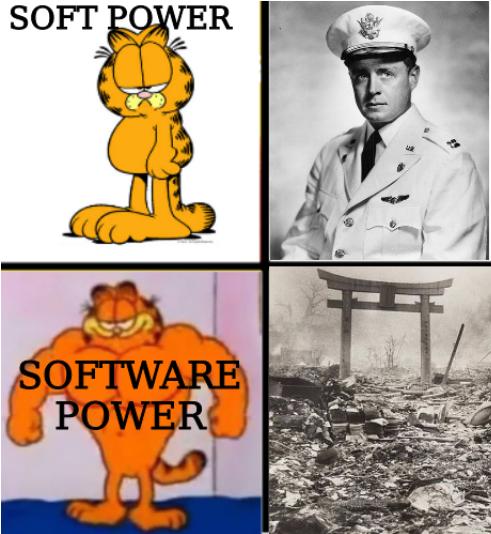 Summary: Antiwar and anti-nukes activists cannot support those causes and support IBM at the same time, as the founder's son (father received a medal from the Nazi Party) flew "an American heavy bomber" and enjoyed a track record of nepotism, propelling him to the top both in the military and at IBM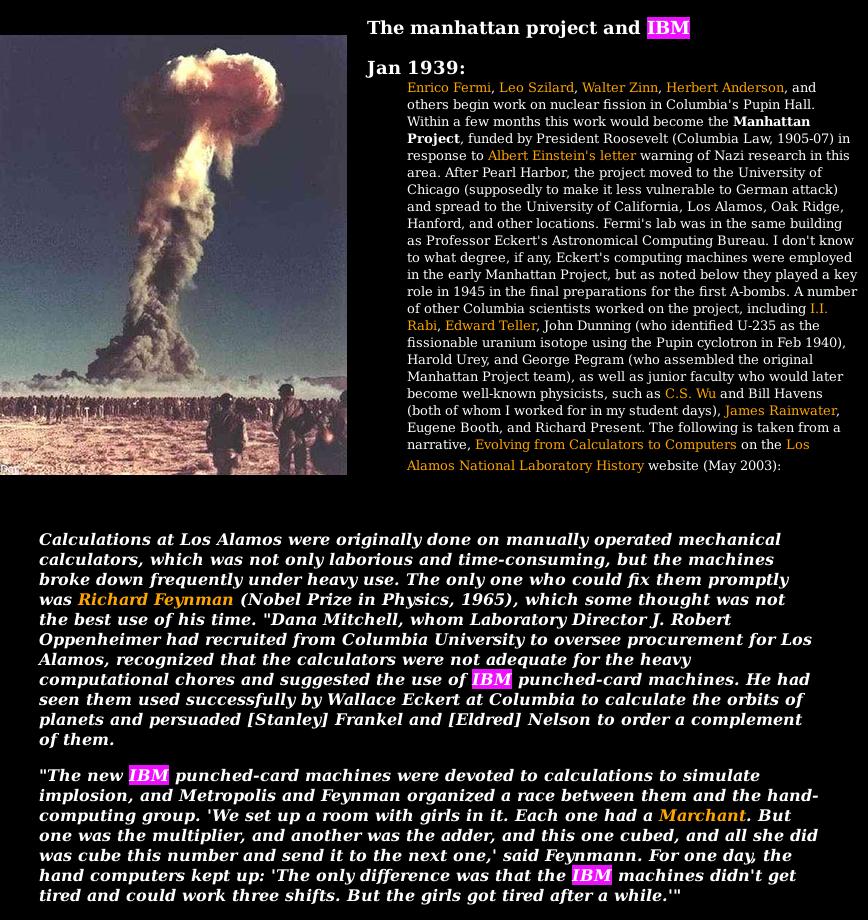 As per Encyclopedia.com:
Trouble at School

Thomas Watson, Jr. was a poor student and often in trouble. He embarrassed his father, a member of the school board, by putting skunk odor in the school's ventilating system, forcing the school to close for the day. Watson had trouble reading and had little self-confidence. The greatest moment of his childhood was when he flew in an airplane for the first time, at age ten, and saw his first film with sound, both on the same day. Although his father always told him he was free to choose any career, Thomas Watson, Sr. groomed his son from an early age to take over IBM, taking him to sales conventions, factories, and meetings.

Because his grades were poor, Watson needed his father's help getting into college. He attended Brown University, where he also received poor grades, but managed to graduate. In September of his freshman year, Watson learned to fly, gaining a great deal of self-confidence. Besides flying, Watson spent his time at college drinking and socializing. In his senior year, Watson decided that he wanted to work for IBM.

[...]

In 1952, the Antitrust Division of the Justice Department brought a restraint of trade case against IBM. Watson went over his father's head, allowing IBM's lawyers to settle the case by signing a consent decree in January 1956. In 1969, the Justice Department filed an antitrust complaint accusing IBM of monopolizing the computer industry. The government wanted IBM broken up. This was one of the biggest antitrust cases ever. The government felt that IBM's marketing tools were used to destroy their competition. Six months after the suit was filed, IBM gave up the marketing practice of bundling-selling everything a computer customer would need for one price. Instead, each component was sold separately. The government's case dragged on until 1981, when the Reagan administration finally dropped it.
"Fearing, he wrote, that his 1937 graduation left him prepared only to be a playboy, he nevertheless joined IBM and went to work as a salesman. His territory was Wall Street, where he set records but was plagued by doubts as to whether he got special help as the boss's son." –Washington Post, 1994
"With the Korean war came a great demand for computing power in defense-related specialties — guided missiles, cryptanalysis, weather forecasting, and so on. Tom spurred IBM into the field with a machine called the Defense Calculator." –CNN, 1990
Permalink
Send this to a friend