The Right to Strike Underutilised by Workers in the Technology Sector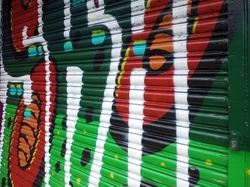 WHAT started as a few protests and work stoppages in some countries is turning into a global movement of dissent by workers [1], such as teachers [2-4], journalists [5], athletes [6], factory workers [7-8], actors [9-10] and more [11], causing panic in some corporate boardrooms [12]. YouTube Music workers are among those who protest and go on strike, showing that even GAFAM isn't conflict-free.
Over the years we wrote lot about protests and strikes at the EPO (the relevant pages will be restored at a later stage; we're upgrading and migrating the site gradually) and rarely did we witness strikes in the realm of Free software, except perhaps developers calling it quits or relicensing something. Sometimes there are hard forks.
A culture of dissent, as long as it does not resort to vandalism, makes society stronger by proactively defusing conflicts. A lot of people in a company which they know does evil things would be better off uniting and demanding change. It is not possible unless one actually tries it, and collective action gets better results. Counter-cultural movements that challenge the status quo are what drives humanity forward.
Geeks need to learn how to strike, too. █
Related/contextual items from the news:
Lithuanian Education, Science and Sport Minister Gintautas Jakštas on Tuesday is meeting with trade unions' representatives to present proposals on raising teachers' salaries amid their looming strike.

The Lithuanian Education Workers' Union (LŠDPS) confirmed on Monday that it is launching an "actual" strike at schools and other educational establishments on September 29. The union held a warning strike last Friday, when teachers across the country sat out two periods.

Following a major demonstration on September 4, more school teachers in South Korea rallied on Saturday in front of the National Assembly in Seoul, calling for legal protections against bullying from overbearing parents.

The NUJ said more than 330 journalists walked out on Monday.

Striking Spanish internationals called up to the women's team reiterated their desire not to form part of the squad in a new blow for the shaken Spanish football federation (RFEF).

The auto workers' strike against Detroit's Big Three is now in its fourth day. There were no signs Monday of an early breakthrough that might end the strike, and the United Auto Workers have threatened to escalate their walkout against Ford, General Motors and Stellantis. President Joe Biden is sending his acting Labor secretary and another top aide to Detroit early this week to see what they can do to bring the two sides together.

Experts on unions and the industry said the U.A.W. strike could accelerate a wave of worker actions, or stifle labor's recent momentum.

Stephen Fry speaks on his voice being ripped from Harry Potter audiobooks for AI narration and warns the worst is yet to come. AI remains a hot topic in the entertainment sector as the SAG-AFTRA actors' union strike reaches its third month (and the WGA strike writers' strike its fifth).

Many U.S. studios' blockbusters are filmed in Britain, so the walkouts by actors and screenwriters have caused thousands of U.K. film crews to lose work.

In an email obtained by Motherboard, Google tells YouTube Music workers it will "not be participating in collective bargaining."

Since the pandemic, the sheer number of useless meetings has grown out of control. Some people are starting to fight back.