Red Hat Does Not Understand Community and It's Publicly Promoting Microsoft's Gartner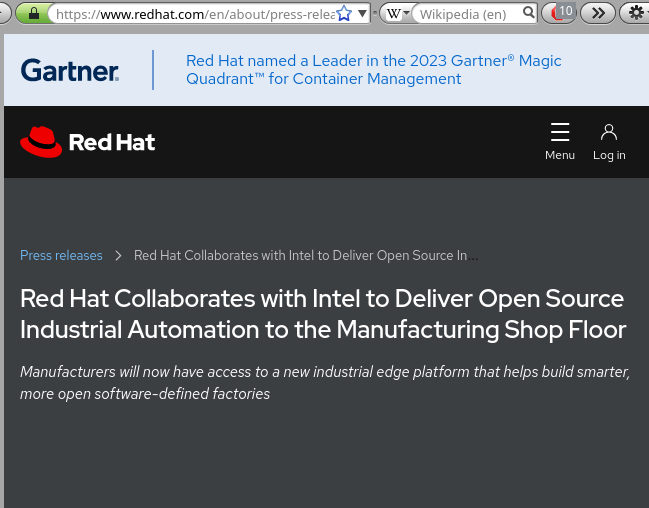 THE Gartner Group, which we sometimes call "gangster group" because they're all just mobsters who bully bloggers (to 'guard' their reputation by intimidation; they're just lobbyists and advertisers with the glorified "analyst" job title), is a mobbing/pressure/front group for Microsoft and Bill Gates (amongst others). We wrote about 100 blog posts about it and over a decade ago I was in a documentary movie in which to comment on that malicious firm. Its predictions are wrong, the advice is sponsored lies, and press coverage is overt corruption of the media.
As one can expect, Oracle and IBM are also OK with these gangsters, so why not Red Hat too? IBM owns Red Hat, so today Red Hat is shilling the frauds from Gartner [1]. Surely they know that Gartner attacks GNU/Linux at many levels, right? But the thinking here is something along the lines of: "They're frauds, but OUR frauds, too! And Microsoft's! Maybe we should play along..."
Gartner is now all over the site RedHat.com, including top of pages [2] (see screenshot). It's obscene.
RedHat.com is basically lioning a firm that has long been attacking GNU/Linux in the private and public sectors at the behest of Microsoft. What message does Red Hat hope to send here?
Looking at the rest of the site today [3-4], it's only corporate fluff and Red Hat is boasting that Red Hat Enterprise Linux (RHEL) product development tracking is moving from Bugzilla to partly proprietary JavaScript bloat [5]. At least they didn't outsource this to Microsoft's GitHub. █
Related/contextual items from the news: