Microsoft Issues More Debt, Pays Almost No Tax
Dr. Roy Schestowitz

2010-06-14 01:23:52 UTC
Modified: 2010-06-14 01:23:52 UTC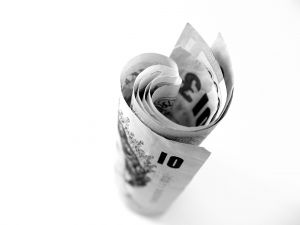 Summary: Microsoft is taking additional debt and the important tax question returns to haunt this abusive company
ACCORDING to this new press release, Microsoft has chosen to increase its existing debt -- a subject that was discussed earlier in the IRC channel. We already have many articles that cover Microsoft's debt situation. It received too little coverage from the mainstream press.
The reaction to Microsoft's announcement was mixed. Some
just repeat the technicalities
whereas others -- like Forbes for example -- go further and
publish the headline
"Microsoft Debt Issuance Makes Zero Economic Sense"
Microsoft has $1 and $0.75 billion of debt that matures in 2019 and 2039, respectively. Ironically, though this debt comes with higher interest, it makes sense if the company believes that we'll have significant inflation and it will be paying off its debt with inflated dollars.
Microsoft borrowing money again? Well, maybe its real situation is different from what it publicly signals. Some other papers are baffled as well. "What's behind Microsoft debt offering," asks
one newspaper
in its headlines (we do just headlines for the sake of brevity).
Coverage arrives from other
prominent directions
[
1
,
2
], including
AP
,
BusinessWeek
,
The Wall Street Journal
(
twice even
), and Reuters
which says
:
The company said it will use the net proceeds from the offering of convertible notes to repay short term debt.
Barron's
with its
almost-perpetual bias in favour of Microsoft
stood out from the crowd with
positive spin
. No matter how one looks at it, Microsoft takes upon itself more debt and the company's financial situation seem misaligned wrt reports and behaviour. Even a former Microsoft employee, Jeff Reifman,
continues to protest against Microsoft' dodgy tax habits
, which we covered here
many times before
.
⬆