In Romania, "Marketing and GNU/Linux FUD is Everything for Microsoft"; Latest Propaganda Comes From Călin Tatomir
Dr. Roy Schestowitz

2010-10-03 14:38:58 UTC
Modified: 2010-10-03 14:38:58 UTC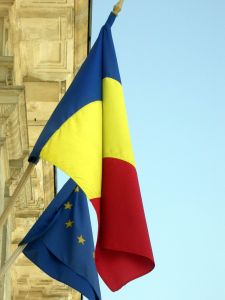 Summary: A quick roundup about the way Microsoft operates in Romania, where several EU-wide Microsoft scandals are taking place
"Microsoft Romania speaks again," tells us Răzvan Sandu. He links to the latest propaganda piece which is translated automatically as "Microsoft Romania estimates that more than a year, Windows 7 could have half the market" (just more Vista 7-flavoured propaganda).
Răzvan says the following:
For the sake of curiosity, maybe you'll want to watch more closely the moves that Microsoft Romania does. Please remember, this is a country that do not determine the technological trends and, despite a large number of good programmers, the IT culture of the general public is pretty low.

So, in such a country, marketing and GNU/Linux FUD is everything for Microsoft. Due to endemic, high-level corruption and lack of powerful NGOs, only isolate bloggers may voice a different opinion.

As seen in the 2007 OOXML "war", Microsoft policies are very effective here. Unfortunately, Eastern Europe is a lucrative market for Microsoft.

These days, Mr. Călin Tatomir, the CEO of Microsoft Romania, speaks again:

http://is.gd/fI3Fu (automatic translation, please excuse)

Given Romania's relative low importance on the technological "markets", I was surprised to find out that a few visible GNU/Linux websites in Romania have their permanent anti-Linux trolls, that derail, turn into derision or give false answers to any newbie or "philosophical" question about Free Software.

Two examples of such sites are the public forums at http://forum.chip.ro/ and http://linuxsoft.ro. Pretty visible when googling, both of them...

Usually, trolls are not Microsoft employees, but programmers at local ISVs.

Microsoft Romania also has strong Twitter and FaceBook presence, via a number of "evangelists":

http://www.facebook.com/MicrosoftRomania http://twitter.com/#!/romicrosoft

[...]

Please see http://is.gd/fIuoM (automatic translation)

Original link, including a picture of Tatomir, is here:

http://www.dailybusiness.ro/stiri-it-c...
For more information about Microsoft's behaviour in Romania, see the links below.
⬆