Microsoft is Still Bribing Customers to Defect
Dr. Roy Schestowitz

2011-01-02 06:01:55 UTC
Modified: 2011-01-02 06:01:55 UTC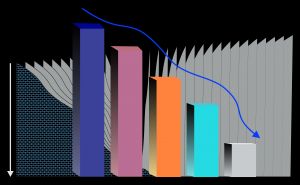 Summary: Microsoft is "paying customers" to dump Salesforce.com and come to Microsoft lock-in
MICROSOFT is struggling to grow businesses outside the circle of cash cows. In 2010 we gave several examples of Microsoft offering money for businesses to abandon the competition, which is a dubious tactic going years back. Microsoft is competing with pockets ("money power") and not merit, but the latest incident got covered by four longtime Microsoft boosters [1, 2, 3, 4] and hardly anyone impartial, except perhaps this writer. Microsoft boosters do not use the word "bribe" -- part of a systematic strategy against smaller rivals, which usually cannot buy market share. Microsoft keeps thinking it can just strangle smaller rivals by starving them of income and in this case it doesn't quite use the strategy against a small rival. This time it's Salesforce, against which Microsoft used patent extortion last year. Salesforce responds.
There are certain competition rules and fairness can only be assured if companies stick to these rules, which ought to be enforced.
⬆
"They [Microsoft] have the deepest of pockets, unlimited ambition, and they are willing to lose money for years and years just to make sure that you don't make any money, either. And they are mean, REALLY mean."
--Robert X. Cringely