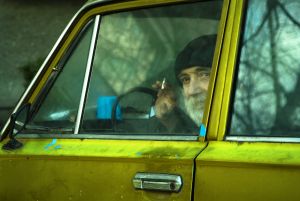 Summary: Fake sorts of coverage and spin come from people whose career is not reporting but lobbying
IN THE PREVIOUS post we showed that Microsoft funds books which are favourable to its agenda. News sites too are becoming filled with Windows book authors (sellers) who pretend to provide unbiased coverage. Examples include Mary Jo Foley and Ed Bott from ZDNet, even Preston Gralla from IDG. Some people do not know these authors' relationship with Microsoft and that's fine. They might learn over time and we still have this out-of-date "Credibility Index" for those who wish not to memorise.
Earlier today some reader from Europe sent us
this link which says
that Vista Phony 7 [sic] is a huge, huge disaster for some gullible buyers who actually opted for it (there are not many such buyers).
Some customers' phones were downloading 50 GB per day, leaving them stuck with $10,000+ bills
For those to whom this is new, we have a decent old post about it. Like
the MSBBC did at the time
,
Peter Bright
is
spinning it in Fox Technica
(
Peter and Emil are the principal Microsoft boosters in Fox Technica
). Peter is blaming "unnamed 3rd party" along with Microsoft as he gives visibility to Microsoft's damage control without at all being sceptical as any reporter should be. It is also means of diversion, where the entity all blame gets diverted to is not named and therefore cannot and need not defend itself, or bounce back blame at Microsoft. In summary, this is classic spin that took weeks to prepare and it resembles what Microsoft did when
Zune froze at the end of a year due to a major bug
. It's all just a strategy for averting a bad name and spreading a fairy tale to stick -- one that Microsoft can point the finger at later and pretend innocence. We gave some examples in the past, but none which involved Vista Phony 7 [sic]. It was released prematurely and it shows.
"Peter is blaming "unnamed 3rd party" along with Microsoft as he gives visibility to Microsoft's damage control without at all being sceptical as any reporter should be."Speaking of phones, Microsoft Florian pushes his anti-Android/Linux venom not by promoting Vista Phony 7 (which he did to a degree) but by advancing Microsoft's more major competition to Android, which is patent lawsuits. This includes lawsuits from friends of Microsoft. And having sucked up to the technology editor for a while (in Twitter and perhaps privately too), Microsoft Florian managed to spread his rhetoric outside his tiny blog. Since he is consistently promoting Microsoft's agenda and always refusing to deny being paid by Microsoft, many people just assume he is a Microsoft lobbyist right now (a one-word answer would confirm/deny it, but he chooses to decline to answer). He is also pushing his anti-OIN and pro-CPTN views these days, which leaves too little to the imagination and since sites in many languages discuss the CPTN situation [1, 2, 3, 4, 5], he strives to warp the coverage, mostly by mass-mailing journalists.

Here is the first report that we found about the joint complaint from the OSI and the FSF. Joab Jackson and Chris Kanaracus co-edited this report:


OSI and FSF argue that there is not enough public information surrounding the deal, and that, given the influence of the companies, such secrecy could hide "nefarious intentions," the statement charges.

"Given the potential for collusion between these competitors to reduce competition amongst them and to harm competition that exists in the marketplace today, competition would be better served by the Department of Justice thoroughly investigating the facts and evidence concerning this transaction, rather than giving them the benefit of the commercial doubt," the statement reads.

Earlier this week, the European Union expressed no opposition to the deal. OSI and the FSF had also filed a request with the German Federal Cartel Office last month.
Can the German Federal Cartel Office also investigate Microsoft's relationship with Microsoft Florian, since the subject is so suspiciously secretive?
⬆