Microsoft's Indian 'Branches' and TCS Harming India With Software Patents
Dr. Roy Schestowitz

2011-04-24 18:59:25 UTC
Modified: 2011-04-24 18:59:25 UTC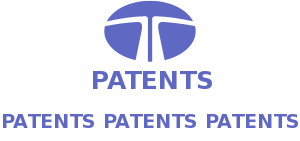 Summary: News suggests that amongst Indian companies it is Microsoft's partners who file for the most monopolies (patents), not just lobby for those
DUE to the nature of today's attacks on software freedom, Techrights is becoming more focused on legal issues and there might be a new site/subsite pretty soon -- one that concentrates on legal issues. A couple of years ago we started assembling articles about software patents in India, which matters a lot when it comes to software.
We have already shown how
TCS is causing damage with patents
; it does India a great disservice and to make matters worse,
TCS is helping Microsoft
along with Infosys, which is
like an extension of Microsoft India
. They are both taking
the "lead in Indian tech patent applications"
according to a new article which also states:
The biggest filer of technology patents in India is not an Indian firm, but the US chip-maker Qualcomm, India's Controller General of Patents and Trademarks, PH Kurian has revealed.

[...]

Unlike the US, Indian law considers software code as less of an invention and more of a literary work and are therefore protected under the copyright laws. Many technology industry veterans therefore argue that the regime allows companies to steal software technology by rewriting the code from scratch, known as 'clean room' re-engineering.

Kurian said this may be a factor in the poor track-record of patent-filings by Indian companies. "In some cases, I know some of our software companies are filing outside India because we are stricter about software patents," he said.
The monopolists have been trying to change the law though. Microsoft plays a pivotal role in this and it is helped by its semi-subsidiaries -- such as Infosys -- which do a lot of the lobbying.
⬆