Microsoft Attacks GNU/Linux to Enslave Poor Children
Dr. Roy Schestowitz

2011-10-12 18:48:30 UTC
Modified: 2011-10-12 18:48:30 UTC
The Trojan horse comes to Tamil Nadu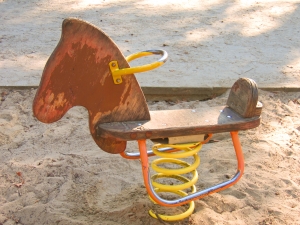 Summary: The story of Microsoft's elimination/overriding of Free software- and GNU/Linux-favouring policies
"THINK ABOUT THE CHILDREN!"
Yes, seriously (the comical use of rhetoric aside). It was only about a week ago that Microsoft
exploited Asian children
and issued
a lot of PR that was essentially a scam
.
Finally, after much preparation (and advice from the
Techrights
crew
*
) a good article from Sai Manish, who also used
Cablegate
to substantiate some of the claims, helps show the
EDGI
-like tactics in Tamil Nadu. He
writes
:
With so much at stake, the IT intelligentsia in India is accusing Microsoft of using a mixture of American diplomatic offensive and its 'embrace, extend and extinguish' strategy to make 7 million poor students of Tamil Nadu dependent on its products with their free laptops.

ELCOT's repeated changes in the tender have forced out free software and pushed in Microsoft products, a move that in the words of former ELCOT MD C Umashankar could 'end up putting unproductive laptops with Windows in the hands of poor students'. This would entrap them in Microsoft's proprietary web of licences, renewals, updates and upgrades.

There are allegations against ELCOT that it deliberately issued a second tender favouring Microsoft by eliminating open source software from its list of specifications and removing academically useful hardware from the laptop in a bid to balance out the increased cost of using the Windows Operating system and the licensed MS Office.

[...]

ELCOT removed the free OS even though Linux's Ubuntu operating system comes for free and requires no updates, upgrades or expensive antivirus software to keep the laptop in shape.

Ironically, ELCOT 's own data centre at Taramani in Chennai uses IBM servers and is powered by the free and open source Linux platform. But when it came to students, it ditched the open source model for Microsoft.

What is more startling is that in 2007, under the DMK government, ELCOT, then headed by a proactive and well-informed IAS officer C Umashankar, had shut the doors on Microsoft by ordering the migration of all government departments, panchayats and schools to Open Source Software after being convinced about its cost benefits and massive collaborative potential.

Over 30,000 government and schoolteachers were to be trained in Linux. Umashankar recounted how he was approached a couple of times by Microsoft staffers who offered to sell the Windows OS for Rs 7,000 a computer. Umashankar quoted a price of Rs 500 saying that for a mere Rs 300 he could not only get an Operating System better than Windows but could also incorporate features like DVD drives, webcams, multimedia editing software, vector map drawing applications and hundreds of other academically helpful software.

[...]

Now put that deal in an Indian context where 68 lakh licences would be required under Jayalalithaa's ambitious free laptop scheme and the business of diplomacy becomes clear. The Microsoft deal of 3 lakh licences was dubbed in the cable as 'the most significant agreement Vietnam has ever signed with a US business'.

Microsoft harped on IPR and the fact that Vietnam had the highest software piracy rate in Asia. "The cost of running MS Office is extremely prohibitive. That will only encourage students in Tamil Nadu to download pirated versions. Its own policies will encourage piracy," says Umashankar. Even Microsoft's corporate affairs director in Thailand had according to one cable 'expressed concern over the Thailand government's policy of promoting open source software model over the commercial source model as a means to curb piracy'. Another indication of what Microsoft is up to in Tamil Nadu can be understood from what the software giant did in Tunisia where only free software was being used in the government since 2001, which prevented Microsoft from participating in the Tunisian government's tenders.

Microsoft, like its various charitable acts in India through the Bill and Melinda Gates Foundation, also helped a charity for handicapped people run by the wife of the Tunisian president, Ben Ali. The confidential cable notes, 'Microsoft has agreed to provide training to handicapped Tunisians to enable them to seek employment. The programme's affiliation with Leila Ben Ali's charity is indicative of the backroom manoeuvring sometimes required to finalise a deal. Microsoft's reticence to fully disclose the details of the agreement shows Tunisia's emphasis on secrecy over transparency. Ultimately, for Microsoft, the benefits outweigh the costs.'
We wrote about this before [
1
,
2
,
3
] and also quite recently we mentioned how
Microsoft is sending proxies to attack Free software in government
. Know the enemy, avoid losses.
⬆
____
*
Today we also got informed that parts of
Techrights
will be made available for a print CoursePack in Boston College, which shows we help make a difference.