Apple's Patent Cases Against Android Continue Falling Apart, Oracle Tries Again
Dr. Roy Schestowitz

2012-06-26 08:47:42 UTC
Modified: 2012-06-26 08:48:56 UTC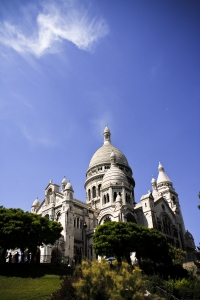 Summary: Motorola the latest to shake off Apple's lawsuits over Android; CPTN conspiracy still unable to block or tax the Linux-based platform
THE Motorola case has been particularly interesting because both Apple and Microsoft had attacked Motorola (totally unprovoked) in the courtroom, then pretended to be victims. Motorola is not a good company to sue over patents because Motorola has its own big arsenal. Microsoft and Apple find this out he hard way.

Apple's case against Motorola is pretty much lost, just like the one it filed (and lost) against Samsung:
In US federal court this evening, Judge Richard Posner just ruled that the case of Apple v. Motorola will be dismissed in its entirety. The case, in which Apple alleged Motorola was in violation of four of its patents and Motorola was left with one claim in return (the patent counts had originally been higher on both sides), had been in litigation since 2010, most recently with a hearing in Chicago this past Wednesday.
Here is
Motorola's statement
:
Motorola said in a statement, "We are pleased that Judge Posner formally dismissed the case against Motorola Mobility. Apple's litigation campaign began with their attempt to assert 15 patents against us. As it relates to Apple's violation of our patents, we will continue our efforts to defend our own innovation."
Apple got served and this serves to show that
Steve Jobs' megalomania
over it was baseless and silly. The allegations of "theft" don't pass muster, do they?
Pathetic Apple is blocking the competition (using
fabricated evidence
) because it knows of no other way to compete in the long run. Linux is better and cheaper, even if GNU is not included in it (Android).
The FSF is meanwhile being blocked by Microsoft [
1
,
2
] and Pogson
says
:
t's time the world stood up to M$ and classified M$'s OS as the malware that it is.
Android is still under attack because according to Pamela Jones, "Oracle is asking to have a hearing on its motion for judgment as a matter of law. They've asked for July 26 at 8 AM, so unless the judge rules on the filings alone, which is unlikely, we'll certainly be hoping some of you can be there. [...] So this will be an advance peek at the appeal to come and if it's successful at the issues Oracle hopes to be able to try before a second jury..." (
source
)
Android is still free, both libre and gratis. Without this freedom, the platform would not have taken off. Manufacturers trust Android because of the terms of ownership. In the coming week I'll be formally be taking my Android app Free/open source, under the terms of the GPL (although some dependants are BSD-licensed, so I need to compartmentalise it). It does incorporate some algorithms which were patented by others, so although it is free there is no guarantee that some troll won't sue. Next month I'll be catching up with patent news and post more on the subject. In order to code in peace we must put an end to software patents.
⬆