'Microsoft Android' is like 'Microsoft SUSE'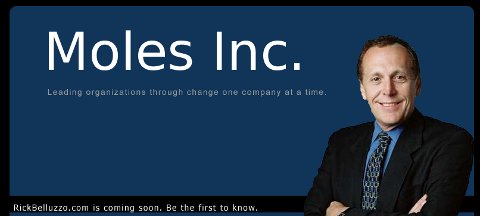 Summary: Microsoft's mole inside Nokia is said to be officially rejoining Microsoft, receiving yet another financial award for the successful entryism, arming of patent trolls (that attack Google/Android), and shockingly cheap sale to Microsoft
Baffled pundits have been trying to make sense of Microsoft Nokia's Android phones, with all sorts of speculations about the future (or lack thereof) of Windows Phone, Elop's role, the Microsoft acquisition, the patents agenda, forking of AOSP and so forth. One sure thing is, there's a lot of confusion, perhaps even inside Nokia. People might be arguing fiercely inside the company. Whatever the motivation, Nokia's newly-released so-called 'Android' phones are surveillance devices on steroids and they serve Microsoft's interests. SJVN calls it Microsoft Android in his new article "Hello, MS-Android. Good-bye, Windows Phone" and one pundit asks: "Are Nokia's Android Phones Going to Get Axed By Microsoft?" Why would Microsoft axe them? These phones harm Android and they help an agenda of suing peers (using patents) that use Android. It's basically 'pulling a Sony'.
"With the Mobile World Congress show underway in Barcelona," says the pundit, "people are still talking about the significant news from the event on the open source phone front. As predicted here recently, Nokia announced the Nokia X and X+, which are smartphones running Android. The Nokia X will start selling for €89 next week."
That's very expensive for an enhanced surveillance device. Nokia and Microsoft should really subsidise these devices,
paying
people just to take them.
"What makes these phones news," continues the pundit, "is that Microsoft's acquisition of Nokia is looming, so some are predicting that the phones will put Microsoft in the Android business, but others are predicting that Microsoft might simply do away with these phones after the acquisition."
Yes, because Microsoft exploits these to disrupt Android, just as it used SUSE to disrupt GNU/Linux. It's malicious intrusion and interference from the inside. It's part of the strategy. As a Nokia expert
put it today
: "Elop didn't want N9 or MeeGo to succeed because Elop had his mission to turn Nokia's handsets into Microsoft's division - an explicit achievement which he had negotiated to be in his CEO contract, and which ended up paying him a bonus of 25 million dollars in 2013. So Elop took every step he could as CEO to torpedo and undermine any chances for MeeGo..."
Well, he never left Microsoft and he never even left Seattle. Based on
this news
Elop is getting yet more money for this entryism. To quote: "News spreading online from a leaked memo point former Nokia CEO Stephen Elop to become the new lead at Microsoft's Devices and Studios division. This appointment puts Elop in charge of all games and hardware for the Xbox platform, Microsoft Surface and all the game developments by Microsoft owned studios. This comes on the back of Satya Nadella being named as the post-Ballmer Microsoft CEO, for which Elop was quoted as being in the running.
"Elop replaces Julie Larson-Green who is taking on a new role as Chief Experience Officer for the Applications and Services group, which includes user experiences on Office, Skype and Bing."
Don't believe for one single second that Nokia's 'Android' phones are good for Linux or even for Android. Suggesting that it's good is like saying that the Microsoft/Novell deal was a "victory" for GNU/Linux, as Novell always wanted us to believe.
⬆