Open Source Think Tank is Still Not About Open Source
Dr. Roy Schestowitz

2014-03-17 18:22:23 UTC
Modified: 2014-03-17 18:22:23 UTC
Think tanks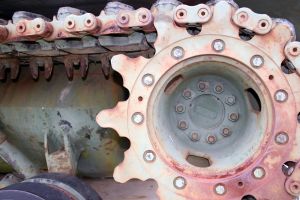 Summary: Open Source continues to be invaded by proprietary software interests, this time with another so-called "think tank"
NOW THAT Black Duck is pushing out its press releases (yes, same old garbage again; garbage in, garbage out), we kindly ask readers to pay attention to what we wrote about Black Duck's "Open Source Think Tank". Like many so-called "think tanks", it is not what it appears to be as backers include foes of Open Source, which means that Microsoft FUD and other controversial views (like calling proprietary "open") should definitely be expected. Black Duck has strong connections with Microsoft (more so than Duck Duck Go), so this should not be too surprising. Don't let them duck under criticism because they are trying to gain credibility for their own agenda, which includes proprietary software and software patents.
Speaking of deception, there is a strange article in Forbes today (the press glorifying the wealthy) which says that
"Tier3 Compete With Microsoft And Amazon"
using "Open Source As A Recruiting Tool". Well, this has nothing to do with Open Source, it is some Seattle-flavoured spin about Microsoft and
Amazon
. Here is the context in which the article presents "Open Source". It says: "Which is where open source comes in – Tier3 is trying to fill a new cloud development center they're building in Seattle, and one of the ways they're doing it is by a deep involvement in a bunch of different open source project – the company incubated the Iron Foundry project, an initiative that built .NET support on top of the Cloud Foundry PaaS and now they're doing it again with ElasticLINQ."
So this is competing with Microsoft? Promoting .NET? And trying to label it "open source" just as Mono is doing? Seriously? This is beyond deceiving, it's a lie and perhaps spin at best. Don't let the meaning of Open Source go to waste; it's already decoupled from Free software and companies like Microsoft try to ruin both labels, calling OOXML "open" and Windows "free" (as in gratis, to undermine Linux domination). Open Source needs Microsoft like Ukraine needs Russia.
⬆