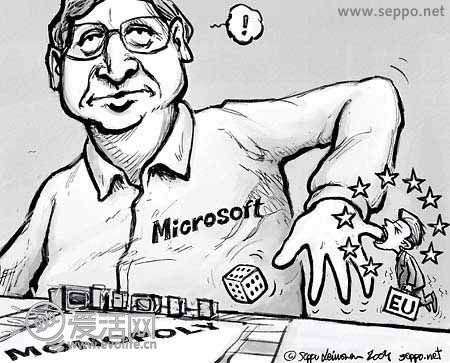 Summary: Another story about the pains of restricted boot and why it matters a lot right now
TECHRIGHTS is actively and ferociously against UEFI for various reasons including security (bad security), patents, and anti-competitive aspects. The technical merits (positives) of UEFI are outweighed by the negatives and for most people there are no positives at all because they don't access servers directly. They don't need to worry about remote booting and other such advanced features, which are commonly needed when one runs Windows (it gets sort of jammed or refuses to shut down).
There is
this new article
from Jamie, the UEFI explorer (whom UEFI Forum approached to appease). "My UEFI experience so far has been limited to only two laptop OEMs," he explains, "HP/Compaq and Acer. I found the former to be relatively difficult to work with (see the recent Compaq and earlier HP Pavilion posts), but the latter to be reasonably easy (see Aspire One 725 post), especially after installing the latest BIOS updates."
When it comes to ASUS, see just what he is having to go through: "I tried a variety of them, including Esc, F9, F10 and F12, all to no avail. I checked the BIOS configuration (at least that was on F2) to see if there was something I needed to enable there to get Boot Select, ala the Acer Aspire One, but I didn't find anything like that.
"However, in the process of getting into the BIOS setup I did notice that the ASUS POST sequence seems very quick, so there is really a very small time slot in which you can press F2 before it is too late, and you are doomed to boot Windows and then shut down and try again.
"Armed with this knowledge, I tried again to get into Boot Select and this time found that if I was fast enough, Esc would get me there.
"Also while blundering around in the BIOS setup I saw that there is an option to Enable/Disable Secure Boot, but I did not see anything about Legacy Boot there: I wonder if this system doesn't support Legacy Boot."
This would be enough to discourage the majority of people from even exploring GNU/Linux. They would essentially give up on it without really trying it. They would blame "Linux".
Now that some large companies migrate their computers from Windows XP to GNU/Linux (I know of a few who don't publicly announce it) the issue is very sensitive. It is bad enough that some media monopolies and oligopolies make life miserable for GNU/Linux users (see new examples in [1]), we don't need hardware and software companies doing the same (Intel and Microsoft for the most part). People want to move away from Windows (many options exist [2]) and if we don't pursue this at
antitrust level
, then computing will enter a dark age, like that of DRM. It's wasteful and unfair.
⬆
Related/contextual items from the news
:
I know for an absolute fact that Time Warner's backbone is made up of Linux and Unix servers. And they want to tell me that I need a Windows system to access their online chat support?





Microsoft will soon end official support for Windows XP, and OMG! Ubuntu! thinks that Lubuntu could be the perfect replacement. Lubuntu is a lightweight spin of Ubuntu that provides a more traditional desktop environment and might work well for Windows XP users.