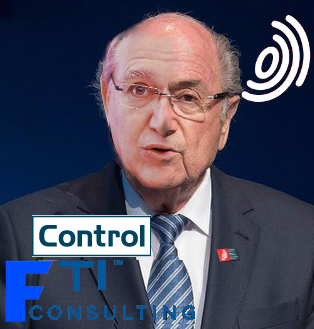 Blatterstelli -- as Florian Müller calls him -- was already compared to famous criminals on television
Summary: One of the lesser-publicised cases of EPO witch-hunting, wherein a member of staff is denied a salary "without any notification"
JUST over a year ago we started the "Insensitivity at the EPO's Management" series -- a series which dealt with ethical rot at the EPO under Battistelli. The last part dealt more specifically with intolerance of criticism.
"The only ones which are definitely more tragic are those who ended tragically with suicide, I have no doubt to say."
--AnonymousRecently, someone told me s/he had been mistreated by EPO management, which even stopped paying the salary! S/he "had to conclude that [the] monthly wage has been completely suspended since [...] and that happened without any notification."

This is like sacking or suspending someone without even telling him/her. It's arguably worse than the infamous "house ban" of a judge (which was an illegal move, recently followed by halving of the salary). The following is new to us and it shows another dodgy kind of practice at the EPO. We are going to look into it, even if quite gradually in the coming weeks, as we suspect it will be part of a growing problem/pattern.


"The office has been exploiting my health loss and the dramatic situation of a deadly disease in my family."
--AnonymousA short while ago the EPO promoted Praktika Internships, which we deem a method of giving well-paid examiners some competition to drive them out and/or reduce their salary, pension etc. "This is what you can expect from the Praktika Intern programme," the EPO wrote, but only ill-informed people would apply for a job at the EPO, where massive layoffs are believed to be on their way.

"I am sure there are some details that I can share with you," said the person whom we spoke to, "some of which are actually public and not related to my case, yet hidden in the maze of info that the net floods us with every minute.

"It would be also very difficult to summarize facts here. When you will get some of them, events that span many years, but acutely affect me up to a critical point for the last two and a half, I won't be surprised if you will find my case the worst among the four or five that are now at a critical phase, such as the three suspended staff representatives, the suspended judge. The only ones which are definitely more tragic are those who ended tragically with suicide, I have no doubt to say.


"And later they wonder why people hardly want to work for the EPO anymore?""The office has been exploiting my health loss and the dramatic situation of a deadly disease in my family. The Office exploited the situation deliberately all the way through, until the final death of my mother, whom I wasn't allowed to visit, not even in the extreme moments, and further on after such tragic death, by exerting further pressure on me, in spite of my certified illness, also by interfering with the severe mental illness of my father, whom the Office did not restrain from contacting directly, causing unnecessary distress to him, only to check upon me and my whereabouts. I should add that the Office imposed on me a real house arrest, in spite of explicit and urgent recommendations from my doctors against such a pointless measure. I had also to face defamation, fabrication of evidence, the breach of every single rule and procedure that they have thrown at me: disciplinary ones included."

In the coming weeks we intend to shed more light on what seems to have become a modus operandi inside the EPO. This one case, like previous ones we covered, seems to fit a pattern. By sharing with our readers the hallmark of such attacks on staff we hope to help employees better protect themselves, or at least take/initiate more effective action. And later they wonder why people hardly want to work for the EPO anymore? ⬆