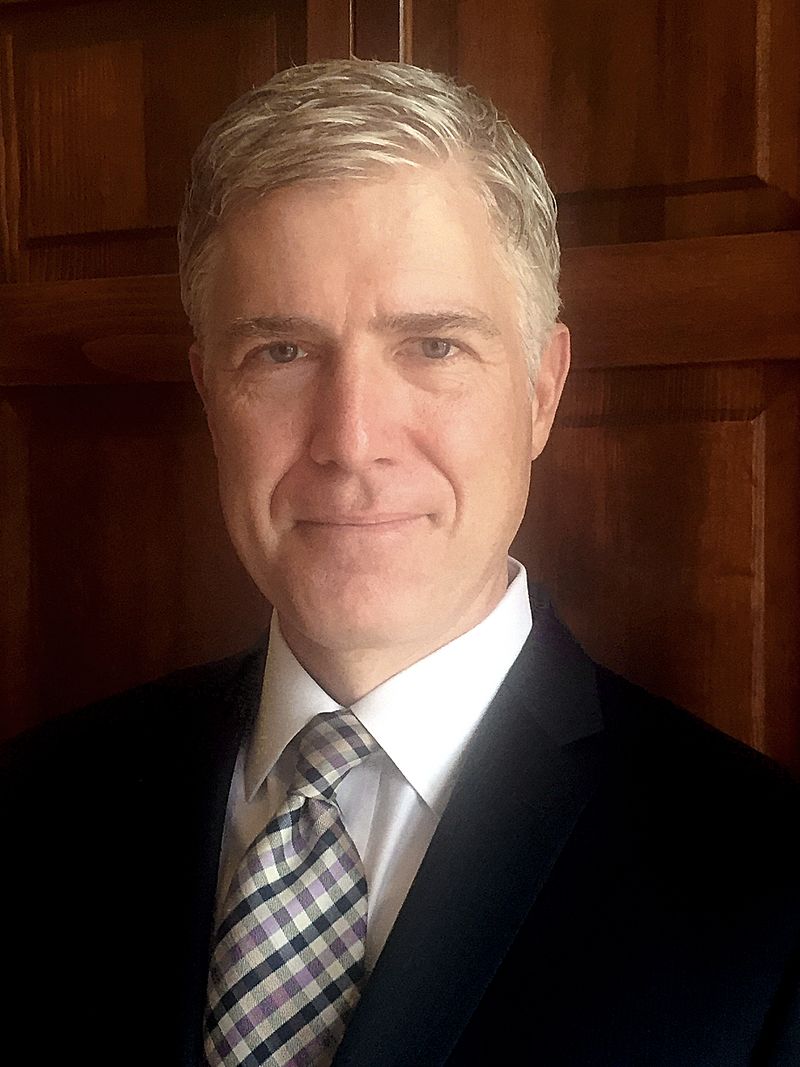 Reference: Neil Gorsuch
Summary: Supreme Court nominee Neil Gorsuch (likely to fill Scalia's shoes) and potentially more Trump nominations/appointments will determine policy and help decide the scope of patents in the United States later this year
"Supreme" decisions like Alice matter a lot in the United States. The US Supreme Court has had a profound impact on software patenting, for example, even more than 2 years down the line.
Each country has a high or supreme court (take for example this
new "report"
about the Supreme Administrative Court in Taiwan about prior art investigations), but in some cases the impact of rulings is greater than in others. As
Alice
(or
In Re Bilski
) served to show, we cannot just ignore what is happening. Refusal to revisit
Alice
-like cases assures us a software patents-hostile environment/atmosphere for quite some time to come. There are additional decisions coming up which involve patents. Lexmark, for example,
(mis)uses patents to take control over products that it 'sold' to people
-- a subject last revisited a week ago by
Patently-O
, which
wrote
: ""In these cases, the most important brief is often the amicus filing by the U.S. Government. Here, the brief USG brief was filed on January 24 by President Trump's newly appointed acting solicitor general (Noel Francisco) who (like Obama's SG) has taken the position of supporting the challenger (Impression) against the patentee (Lexmark) and the Federal Circuit. Time will tell whether this stance is more generally predictive of the new administration's stance on patent rights and patent enforcement."
This is an example where someone appointed by Trump takes a position not favourable to the patent aggressor/maximalist. One might treat that as a positive sign. We still try to figure out what Neil Gorsuch, whom Trump wants to join US Supreme Court (SCOTUS), thinks about patents. There is very scarce evidence in that area and no doubt the composition of SCOTUS (basically about a dozen people) will help determine quite a lot in years to come. Another Supreme Court case was mentioned some days ago by MIP, which
wrote
:
The Supreme Court granted cert for the cross-petitions of Sandoz and Amgen on January 13, and will later this year will hear its first biosimilars case since the Biologics Price Competition and Innovation Act (BPCIA) came into effect.

In its petition, Amgen, represented by Deanne Maynard of Morrison & Foerster, wrote that in enacting the BPCIA, Congress "established procedures to control and streamline patent litigation" between biosimilar applicants and reference product-makers.
We welcome any feedback/input one might have about Gorsuch's views on patents, but in the mean time we'll have to wait and see some judgments.
⬆