Battistelli's Presidency Was a Write-off Presidency (of Potentially Billions of Euros in Losses)
Dr. Roy Schestowitz

2019-03-05 08:59:17 UTC
Modified: 2019-03-05 08:59:17 UTC
eDossier just the edge of the iceberg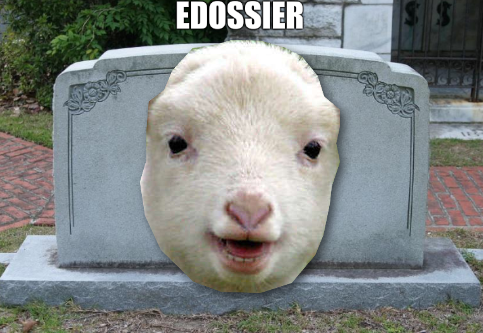 Summary: Battistelli made himself and his friends/colleagues (even outside the EPO) exceptionally rich; what he has left at the EPO, however, is a sordid mess and the real costs are gradually found out now that the helm is held by his minion, António Campinos
The costly death of eDossier last Friday [1, 2] adds up to various other Battistelli-related write-offs and losses at the European Patent Office (EPO). The waste on his luxurious new office at the top floor, the lavish bonuses, the corrupt 'bodyguards' (outlaws and thugs), the millions he sent to his other employer, the defective new building and the money he sent to toxic loans are only few among dozens of examples. He even spent millions of euros buying himself favourable press coverage, in effect bribing and corrupting the media too. The biggest heist likely remains what we previously covered in:
As Märpel put it in that last one (above), "the EPO is going to set aside "around 250 millions Euros" every year in the next 20 years" and by "aside" Märpel meant
away
. Will Battistelli now do at CEIPI what he did at the EPO and his mentor had done in Saint-Germain? Watch out, CEIPI. This is a chain of destruction. Today's EPO is like a "candy shop" of questionable patents and the modus operandi is selling as many 'candies' (monopolies) as fast as possible no matter what courts (or the EPC or stakeholders) are saying.
"Surely examiners at the EPO are well aware of these fine interactions. Patents don't "create value" out of a void/vacuum."In the broader scheme of things, the costs (or losses) to the EPO may be negligible if not irrelevant compared to the full commercial and societal costs (sometimes known as externalities, e.g. what pollution is to a factory). On the former, what would be the cost (write-off) of a hundred thousand wrongly-granted European Patents (application, renewal, legal fees)? This money needs to have come from somewhere (time and labour). On the latter, how much would wrongly-accused parties need to shell out on law firms, putting aside emotional distress and lack of productivity? A calculated guess would be somewhere north of a billion euros per year. Surely examiners at the EPO are well aware of these fine interactions. Patents don't "create value" out of a void/vacuum. ⬆