Fraunhofer is Again Evergreening Software Patents to Maintain Its Codecs Cartel, Forcing Everyone to Pay to View/Stream Multimedia Files
Dr. Roy Schestowitz

2020-07-08 10:31:21 UTC
Modified: 2020-07-08 10:31:21 UTC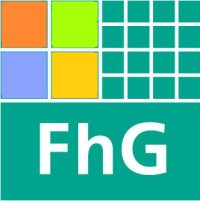 Summary: The roller-coaster of software patents on multimedia isn't stopping; we know the culprits who can be named for perpetuating this injustice
THE links below [1,2], which were included or will be included in Daily Links, show that little has changed for the better. Old multimedia formats are being phased out in favour of ones that have newer (not yet expired) software patents on them. This is a big problem for Free software. In the past, for instance, Mozilla paid millions of dollars to "license" some patents for Firefox. Even patents that 35 U.S.C. €§ 101 likely rendered obsolete and invalid (but the USPTO grants such patents anyway). They're of course leveraged in bulk, in order for legal challenge of them all to be impractical. It's an extortion racket; it is not only facilitated by the US but also the 'European' Patent Office (EPO), where a large majority of the patents aren't even European. António Campinos and Benoît Battistelli defend those rackets and even occasionally meet the people behind those rackets.
Regarding Fraunhofer, there's a lot worth condemning, e.g.:
Days ago Fraunhofer, a Microsoft ally, also published an anti-Linux 'study' which the media
was quick to exploit for FUD
.
"It's already embraced by DRM giants like Google and Netflix (the same ones that pushed for DRM on the Web and EME in Web standards)."OIN, a proponent of software patents, had the audacity to publicly defend Fraunhofer. That said a lot about OIN and what it really stands for. So here we are in 2020 and the cartel goes on, even without the media studying the subject and blasting MPEG-LA the way it did a decade ago. Puff pieces like the ones below (pure fluff) are a symptom of the death of journalism. They make it sound like Fraunhofer has just given us a gift when in fact we already know that Fraunhofer did intentionally counter-productive things (making codecs less efficient, performance- and storage/compression-wise) just so that they can stockpile more patents. This cartel ought to be rejected, not embraced. It's already embraced by DRM giants like Google and Netflix [2] (the same ones that pushed for DRM on the Web and EME in Web standards). It reinforces monopolies. ⬆

Related/contextual items from the news:
The codec's full name is H.266/Versatile Video Coding, as Fraunhofer says it's designed to be a successor to the industry-standard H.264/Advanced Video Coding (AVC) and H.265/High Efficiency Video Coding (HEVC) formats that combined make up about 90 percent of global digital video transmission and compression on the market today. While HEVC was first released in 2013, the codec has proved controversial due to aggressive patent disputes from its various stakeholders. That's why AVC, the predecessor to HEVC, still remains the more dominant standard, despite first releasing back in 2003.

But Fraunhofer says VVC could be a path forward for the industry, as almost every major hardware and software company is currently tied up in a messy patent royalty system that dictates how much various stakeholders must pay to use different compression and transmission standards for devices, websites, and apps. With VVC, Fraunhofer says you can get something far better than AVC and HEVC without any of the licensing headaches.





There's a lot of hype around AV1 royalty-free video codec since it has backing from large companies, better characteristics than H.265 or VP9, and is already used by YouTube and Netflix.