Video: What Has the Linux Foundation Done to Linux.com?
Dr. Roy Schestowitz

2020-12-15 19:44:14 UTC
Modified: 2020-12-15 19:44:14 UTC
Summary: Linux.com used to be a fine Web site, but now it is 'sold' (or sold out). Destroyed almost. Today they have "LF Platinum Member Content" (see screenshots below; as HTML and RSS); so what they basically say is, pay us (the Linux Foundation) and in exchange we'll link to your "content". Buying links is what that is (IBM in this particular case). This video, unscripted and done in a single take as usual, mentions Swapnil Bhartiya, who stepped in two months after all staff got fired; for over a year he was posting pure nonsense and Microsoft spam in that site, sometimes worse than mindless press releases (like "Cut your Cloud Computing Costs by Half with Unikraft," the fluff posted today and shown above), driving away what was left of regular readers/subscribers.


Linux Foundation sells links to sponsors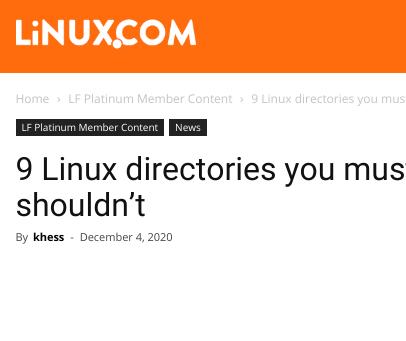 This is what happens when Linux.com becomes a site not about Linux but a for-profit venture of the Linux Foundation