EPO Workers' Poll: 9 Out of 10 Employees in Munich Want to Participate or Consider Participating in Strike (or Protest)
Dr. Roy Schestowitz

2022-01-31 15:13:41 UTC
Modified: 2022-01-31 15:13:41 UTC
Almost 90% are so upset about the status quo that according to a Local Staff Committee Munich (not SUEPO) poll they're willing to take risks associated with dissent against the management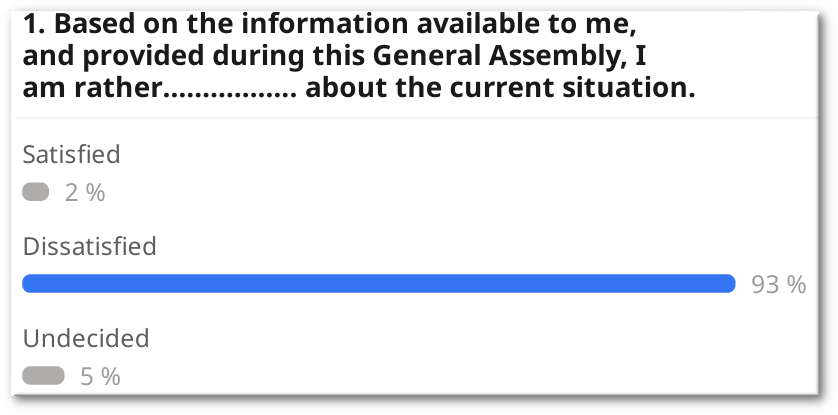 Another question asked; only 1 in 50 workers felt satisfied
Summary: Internal EPO affairs have not improved under António Campinos, whose approval ratings seem no better than Benoît Battistelli's. "During the meeting," said the Local Staff Committee Munich backed by SUEPO (the EPO's staff union) about last week's videoconference/meeting, "a poll took place: 93% are rather dissatisfied about the current situation at the EPO and 89% consider participating in industrial actions."
THE so-called 'media' has been far too busy relaying misinformation -- or ouright disinformation we've become accustomed to -- for the EPO and for Team UPC; it's not paying any attention to a number of high-profile EPO crises (this is deliberate, they're gaslighting workers and getting paid to do so). Have we covertly adopted the media model of China?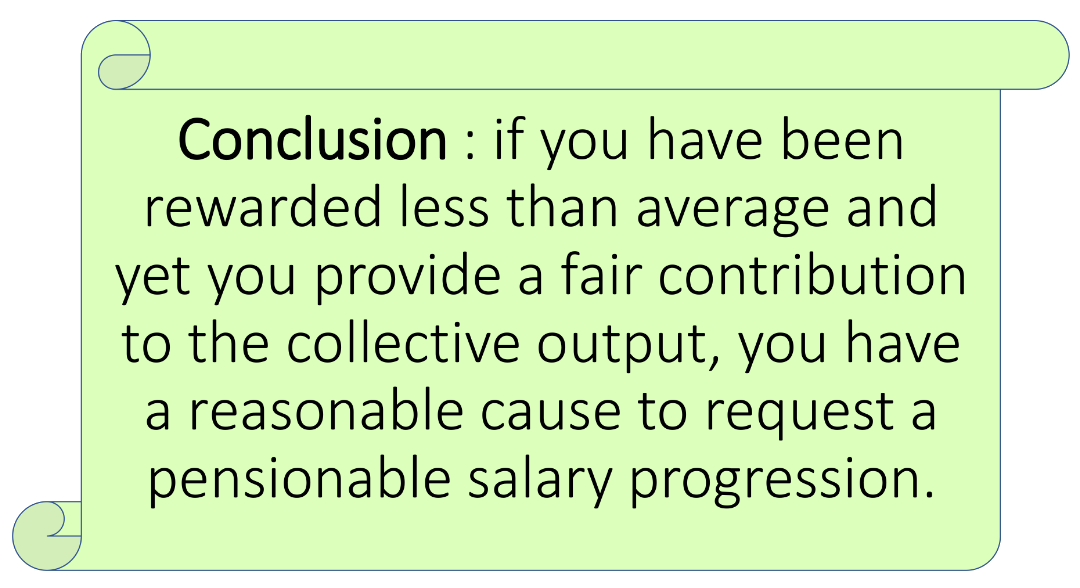 But days ago there was a ~1,000-person 'meeting' (online) of EPO staff where the lion's share of workers are located; slides were published [1, 2, 3] [PDF] to highlight a number of different aspects and we've removed metadata so as to make these more impersonal. The staff collectively speaks and generally agrees that the EPO is in a dire state. But the likes of IAM has been too busy promoting an illegal system (3 times in recent days; we included examples in Daily Links) while the EPO-paid "media" or "press" still promotes lies about SMEs or benefits to ordinary citizens. A Trojan horse for European software patents and an SME killer is very much consistent with what we've seen over the past decade at the EPO. Today's EPO works not for Europe, not for science, and not for justice. Even the EPO's own workers gradually find out they too are casualties, both directly and indirectly (as people external or "outsiders" to the EPO, not just internal or 'in-house' people).


"When the EPO 'fixes' the media it only bribes it; it does the same to academia."Much of what was discussed in the meeting a week ago was not much different from what had been said for years, but the slides have an element of concision and there are many visuals in them (hence no HTML versions here, not this time around).

Solidarity with EPO examiners is very much deserved; from what I've found, many are well-meaning scientists, pressure by unlawful (not compliant with the EPC) guidelines. They have shared interests with the general public's; we need to fix the EPO and if possible we should fix the media too. When the EPO 'fixes' the media it only bribes it; it does the same to academia. ⬆