Dear Phoronix, AdBlocking is Not the Enemy (and It's a Matter of Security)
Dr. Roy Schestowitz

2023-05-02 00:55:54 UTC
Modified: 2023-05-02 01:00:22 UTC
Now in Phoronix: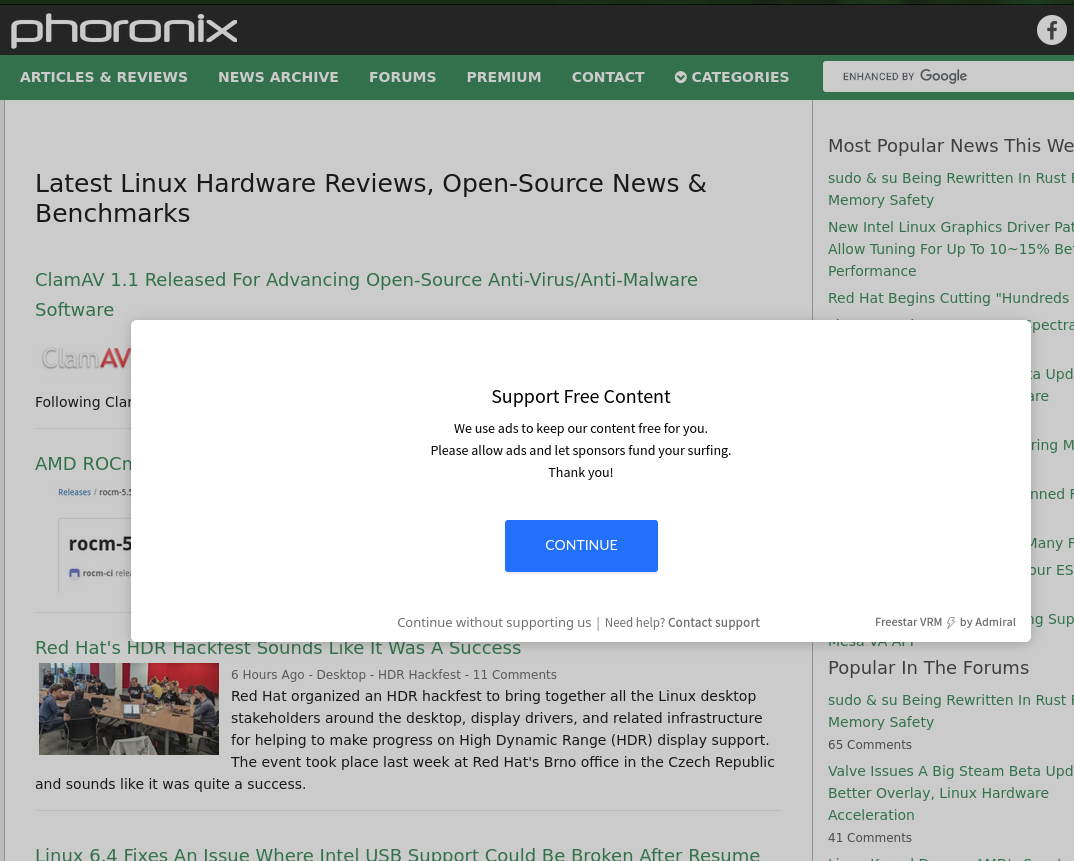 Click "Continue", get this (
every
page,
every
time):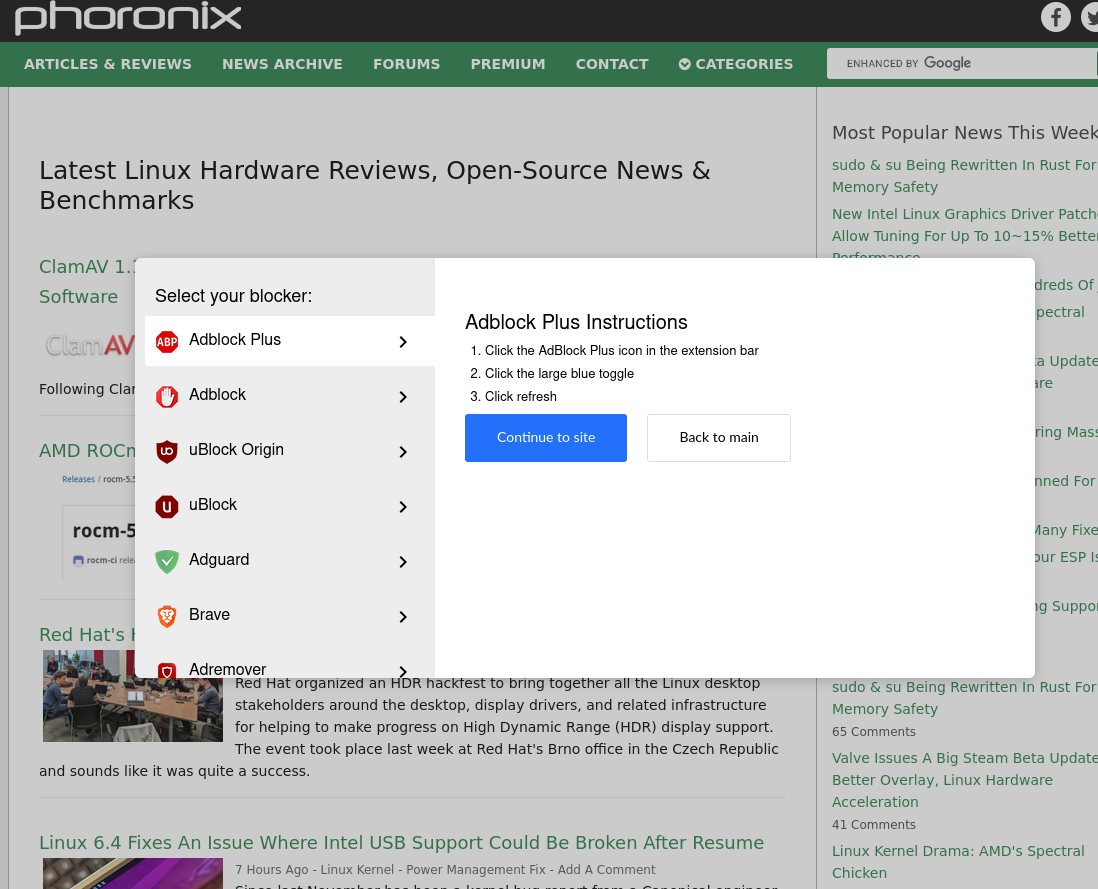 Phoronix does not seem to value readers' security: (third parties feasting [
1
,
2
])
Just watch the news: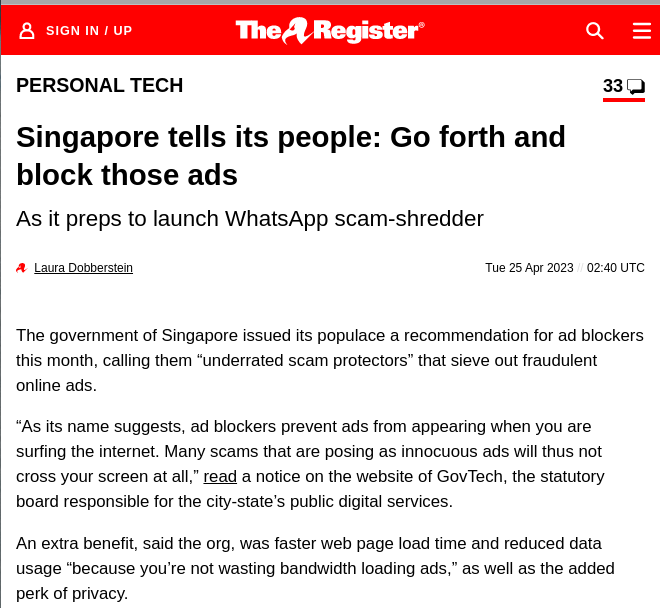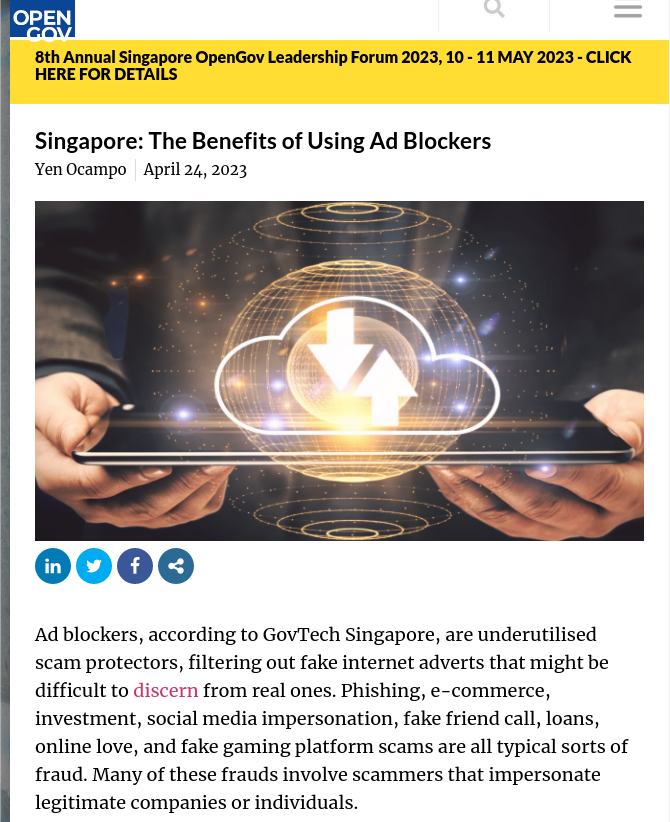 Summary: Only one week ago we saw a technologically-advanced government urging people to block ads [1, 2]. Phoronix doesn't get it, does it? Turning 'Linux' news into spyware over the Web...