03.29.08
Gemini version available ♊︎
The worse of both worlds
Novell will carry on 'massaging' its financial figures and pretend that while its legacy products fade away, its future business is flourishing. Some innocent journalists will buy this story and perpetuate the myth that Novell is seeing a rebirth (never mind the expected sacking of a great proportion of the workforce).
Novell's dilemma is eerily similar to that of Microsoft and the stories they tell bear a resemblance as well. Both companies also send jobs overseas — cost savings being the main motive — but they don't make as much noise about it as lame and unsubstantiated excuses.
If further evidence of this is required, here are a couple of stories from last week's news. The first article we can present here talks about Novell's decline in the messaging and collaboration market.
Novell's lagging position in the messaging and collaboration market

[...]

That said, many (including me) talk about Novell's lagging position in the messaging and collaboration market behind Microsoft and IBM, the defection of GroupWise customers to other platforms, etc. If Novell is lagging behind its competitors, why is that the case?
One might call this an old business of Novell, but Novell has attempted to evolve in this space, yet it seems to continue to fail.
Over at ComputerWorld, another article about the staffing dilemma/crisis got published. We mentioned and presented this in more negative light just over a week ago. Have a look:
It's a difficult management challenge, and it's one I broached during a conversation last week with Ron Hovsepian, the CEO of Novell. Hovsepian said that in the past year, he has had to replace 24% of his workers to gain the skills Novell needs.

"One thousand of our 4,000 employees are new to Novell," he said. "Candidly, among all the good revenue stories and the profit improving, people don't realize how much we've really gone in and changed our workforce to get the right skills here."

When I asked Hovsepian why he didn't retrain his employees instead, he said Novell "absolutely retrained the ones that we felt had the right aptitude and the right capabilities," and he stressed that his company continues to invest in training. But the reality is that companies often don't have the luxury of the time it takes to retrain.
Excuses pushed aside, Novell will have to show more compelling proof of success. While it has some cash reserves in the bank (attributed to 'old Novell'), it's hard to know how the company is really doing at the moment. The only sure thing is that the company is shrinking, evidence being the gradual layoffs (more to come soon). █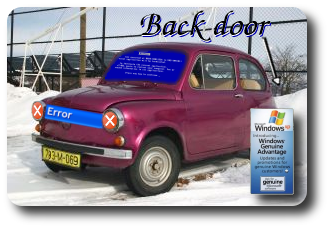 Permalink

Send this to a friend