07.22.10
Gemini version available ♊︎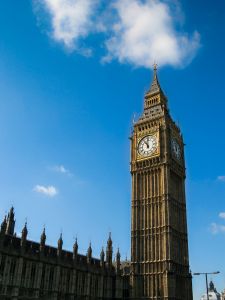 Summary: General news with emphasis on the Internet
Asbestos has long been known to cause debilitating and often fatal diseases such as lung cancer, mesothelioma and asbestosis. It is banned or restricted in 52 countries, and its use has plummeted in the United States since its peak in the early 1970s.

But since the mid-1980s, a global network of lobbyists has spent nearly $100 million to maintain a market for asbestos, according to an investigation by the Center for Public Integrity. Borrowing a page from the tobacco industry, these trade associations have funded scientists whose studies raised doubts about the health risks of asbestos and have preserved significant sales by focusing on the developing world.

Now let me introduce you now to the Church of Scientology in the United Kingdom.

I will leave you to form your own opinion of them, to be expressed once you have received legal advice.

One member of this organisation, which is of course NOT recognised as a "church" in the United Kingdom, did some searches of Twitter.

Presumably he used the search terms "Scientology" and perhaps "Church".

Or perhaps he used the search terms "Scientology" and "stupid".

At the time, this open source re-implementation of BeOS, held a great deal of promise: It was fast, visually clean and surprisingly full featured for an "Alpha 1″ release of any operating system (certainly more polished than early alpha/beta releases of Windows or MacOS X tend to be).

Security/Aggression

Breaking news has just come in concerning the police officer who assaulted Ian Tomlinson at the G20 protests last year. Tomlinson died shortly afterwards, but the incident in which he was struck by a police baton while walking home from work, and thereafter pushed to the ground by an officer, was captured on camera and released to the public.

Environment

As John Podesta has said, the phrase "green tar sands" is like "error-free deepwater drilling" and "clean coal". Thankfully, a key Canadian energy goal – construction of a 1,700 mile pipeline to bring dirty tar sands oil from Alberta to refineries on the U.S. Gulf Coast – has hit a significant speed bump, the U.S. EPA. CAP's Tom Kenworthy has the story.

Censorship/Privacy/Civil Rights

From Baidu Tieba:

Three Gorges Dam impenetrable, can withstand a once in a 10,000 year flood. 2003 June 1.
Three Gorges Dam starting this year can prevent a once in a 1000 year flood. 2007 May 8.
Three Gorges Dam able to withstand a once in a 100 year flood. 2008 October 21.
Changjiang Water Resources Commission: Cannot have excessive expectations of the Three Gorges Dam. 2010 July 20.

Iran has put fresh pressure on the woman it last month sentenced to death by stoning, demanding the names of those involved in the campaign for her release.

Internet/Net Neutrality/DRM

T-Mobile is planing to ask companies like Apple and Google to pay for their mobile offerings, according to an interview that René Obermann, CEO of T-Mobile parent Deutsche Telekom, gave the German Manager Magazin. Obermann said the company could charge more for offering better quality of service or high transfer rates for mobile video or music, which should be "priced differently."

He added that well-produced and successful online platforms should not be able to use the mobile Internet for free. Deutsche Telekom is already in discussions with Google about this very subject, according to Obermann. The Telekom CEO didn't say whether T-Mobile would want to use this approach universally or restrict it to countries with less stringent net neutrality protections. The company operates mobile networks in more than 10 European countries, as well as in the U.S.

The Net neutrality debate remains polarized, with broadband network operators opposing consumer groups and Internet content providers. Even the current discussion of legal authority for regulation elicits hyperbole, and many observers assume that final resolution of the issue will entail a win for one "side" in the debate and a loss for the other.

Although such a zero-sum game existed when Congress was considering competing versions of Net neutrality legislation a few years ago, there now is a real opportunity for an outcome in which network operators, consumers, and content providers all would be better off than they are today. This would be a win-win-win result, without compromise.

Radical solutions to Net neutrality, one way or the other, are politically impossible today. Neither the imposition of substantial common-carrier regulation nor, for example, permission to block lawful Web sites could be accomplished in Congress or at the Federal Communications Commission. Heavy government intervention is unwelcome, and the fundamental openness of the Internet obviously has been good for consumers and innovation.

Copyrights

Since the RIAA has stopped its litigation campaign, the odds of being sued for one night of casual, or even less-than-casual music sharing is almost nil. The same is true for movie file sharing. Though the U.S. Copyright Group has ramped a very large litigation campaign it only targets a small subset of movies, largely independent films such as "The Hurt Locker" and even then can only target a small percentage of the potential sharers.

Surprisingly, your best chance of getting hit with a copyright infringement demand letter, almost certainly, is for posting stock photos to your blog or website. Though it may seem like a relatively harmless thing, stock image companies have been especially aggressive in dealing with copyright infringement and have mounted a campaign that has lasted almost a decade against those who use their images without permission.

[...]

Simply put, image matching technology has moved forward a great deal in the last five years and the early adopters of it were primarily stock photo and image companies. However, rather than simply issuing takedown notices or cease and desist letters, many of the companies, most prominently Getty Images, have been sending out demand letters, telling infringers they have to pay as much as $1,000 or more per image.

Anyone familiar with file-sharing operations and those who seek to disrupt them will be aware that there are many techniques used by both sides to thwart the other. While tracking solutions, fancy technology and sheer numbers perpetuate the fight, there are claims that a more traditional technique is in use against file-sharers – good old-fashioned blackmail. But that weapon can work both ways.

The Grauniad reports today on the latest spat in the turf war that is developing on Twitter between comedians trying out jokes and material, and passing other parties quietly re using thus material, sometimes explicitly under their own name.

ACTA

The proposed Anti-Counterfeiting Trade Agreement (ACTA) text will require far-going changes to EU legislation with regards to compulsory licenses.

Knowledge Ecology International has stressed the importance of liability rules. Under such rules, rights owners can not exercise injunctions against infringements of intellectual property rights, but only are entitled to compensation. This is important in cases of government use, public health, interoperability, the fight against climate change, etc.

Digital Economy (UK)

Sections 3-7 of Digital Economy Act form a framework for an Initial Obligations Code. This is a set of rules, drafted or approved by Ofcom (and to be put into law via a statutory instrument by Parliament), which gives instructions to ISPs and copyright owners on how they can or must deal with cases involving online copyright infringement. The Act contains some guidelines as to what must be included in the Code (in the new Section 124E of the Communications Act but it is up to Ofcom to come up with a final version. This is expected to be done by September, so it can be sent to the EU for approval (about three months) before coming into force early next year.

Ofcom's draft code to cut down on illicit filesharing is flawed and should be torn up and redrafted, according to the Open Rights Group (ORG), an advocacy organisation pushing for more freedom on the internet.

The ORG said that the draft code "misses vital requirements to outline the standards of evidence" in determining whether to take action against alleged filesharers – and that this means it fails to comply with the Digital Economy Act, passed at the tail end of the Labour administration, which puts an onus on Ofcom to reduce the amount of illicit filesharing in the UK.

Last week I had tea with Lord Lucas in the House of Lords (I know – whodathought?). He wanted to have a chat about what the Lords could do to help artists and music creators.

As soon as we sat down, he brought up the Digital Economy Act, a subject that had been discussed at length during the Westminster eForum, which he attended, a few days earlier. It was the part pertaining to the possible temporary disconnection of persistent illegal downloaders that had created heated discussions among indie labels and ISPs. "It's dead in the water," he proclaimed. "There's no way we will alienate our voters and punish individuals."

[...]

Lucas concluded that we need copyright reform. He doesn't want any restrictions on usage, but obligatory remuneration – an impressive idea, but almost utopian in its implementation. Like so many who present a panacea to the music industry, he fell slightly short in his understanding of it. For example, he was under the impression that different songs were paid at different rates by the PRS, according to their genre and popularity. I explained that the composers of a popular song only get paid more because it gets played more.
Permalink

Send this to a friend